Cricket Big Matches in focus as rugby takes a back seat
View(s):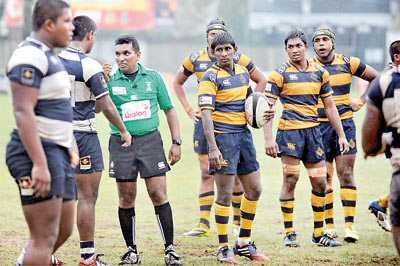 The roads, pages, the blogs, the barstools as well as social media are more on the antics and performance of the cricket big matches these days. Rugby is on the backseat with mention of the Clifford Cup Knock-out Tournament that is commencing this week. The Clifford Cup is one of the oldest tournament presentation metals that have been on offer in rugby. While all else is talking about big matches, the schools rugby league is due to commence shortly. Seventy teams and at least 1750 students involved in the game at the Under-20 Schools age group. This includes 36 in Division 1, 23 in Division 2 and 11 teams in Division 3.
The passion and the fervour of the game will commence in less than a week. Rugby is game that by nature can increase emotion and adrenaline is bound to flow. It is not just the present boys, the old but also the parents who will be shrieking at top of their voice. There will be knowledgeable referees among this crowd and some of the Mamas will go almost hysterical in interpreting the laws. That is what makes rugby enjoyable as long as there is no attempt to be physical.  This is where the organisers, including the governing body for schools rugby and or the match organiser of the day has to be aware of and take necessary steps for a better game to flow.
There can be no room left to have post match reviews of what went wrong or the need to award a match to save face. What happened on a cricket field is best left there and rugby has to be a game that starts another page of a sport. A code as practiced by some schools as well as education on the love of the sport can make this game to be enjoyed by all. The top slot in schools rugby is the Division 1 which comprises of two segments, A and B. Segment 1A includes Royal College, Trinity College Kandy, St. Joseph's College, S. Thomas' College ,Wesley College and D.S. Senanayake College while Segment 1B will consist of Isipathana College, Science College, St. Peter's College, Kingswood College, St. Anthony's College and Dharmaraja College.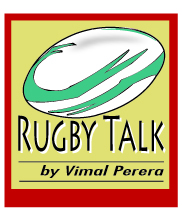 CWW Kanangara MV, who found a slot on Segment 1 last year, has not been able to sustain them and is back in the Division 1 Segment 2 while D.S. Senanayake College finds their way back to Segment 1. Having seen the Schools Sevens, both Under-20 and Under-18, which were mostly mini versions of a 15-a-side game, I would think that there would be a close fight in most matches. St. Anthony's did not play in the Sevens but lost narrowly to the Joes in a preseason friendly and should stand up to the teams in Segment 1 B which has three Kandy schools. There will be a lot of competition in this segment as rivalry of a geographical area too will come into play.
S. Thomas' who won the Seven's Schools Tournament will be a team to watch this season and are bound to come all guns blazing in the tournament opener to be played against St. Joseph's, which will be an interesting game. Watch out for Trinity, Pathana, Peters, Science and Royal with Wesley and Dharmraja joining as the others who can throw a challenge to each other. This column has, at most times, thought it fit to highlighted issues on the use of banned substances. Maria Sharapova's tennis career and Olympic hopes are currently in jeopardy, and she claims it's all because she failed to click on a link in an email that would have told her to stop taking 'melodies'.
The five-time major champion says she failed a doping test at the Australian Open in January for the little-known drug, which became a banned substance under the WADA code this year. The former World No.1 took full responsibility for her mistake when she made the announcement at a news conference Monday in Los Angeles. The simple fact is that one has to check and constantly keep checking for banned substances that keep adding to the list and is the responsibility of the athlete and no excuse of who gave it is taken as a worthy reason.
"I think it's all nonsense. Athletes take what they're given by physiotherapists and doctors. I think that Sharapova will play at the Olympics anyway. But we have to see how events develop," Shamil Tarpischev, the president of the Russian Tennis Federation, told the state Tass Agency. "Meldonium, also known as mildronate, is a Latvian-manufactured drug popular for fighting heart disease in former Soviet Union countries. Meldonium treats ischemia, or lack of blood flow, but can be taken in large doses as a performance-enhancer.
I understand the drug is sold particularly in Eastern Europe," Reedie, who is Sharpova's lawyer, had told the AP in a telephone interview. "You can almost get it over the counter. For stronger versions, you might need a prescription. There has been a whole rash of these cases since the 1st of January when it appeared on the banned list. This might not be happening if athletes would be taking more care of the things that are on the list." What is important is the last line as quoted above where the athlete has to take care.
* Vimal Perera is a former player, coach, referee and an IRB Accredited Referees' Educator