Commercial Bank launches 'Divisaru' Savings Account
View(s):

A special Savings Account designed to support micro entrepreneurs and promote financial inclusivity to this segment has been launched by the Commercial Bank of Ceylon, Sri Lanka's largest private bank.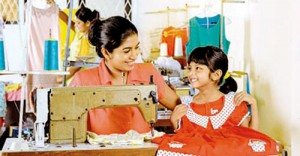 Linked to this new savings account branded 'Divisaru' (Prosperous Life), amicro loan will extend up to 25 times an agreed value of monthly savings, up to a maximum of Rs 125,000, the Bank said.
Intended to support micro enterprises in all sectors including fishing, livestock agricultureand similar pursuits, the Divisaru account can be opened with an initial deposit of just Rs 100, and requires a minimum monthly saving of Rs 1,000 to qualify for a loan.
Account holders will receive a specially designed Passbook and ATM Card to help identify the client segment and provide service, be eligible to open joint accounts, proprietorship orpartnership accounts and will receive an interest rate that is higher than that applicable to normal savings accounts, the Bank said.
"It is our intention to organise and build a Micro Entrepreneur customer sector that will enable the Bank to focus its attention on the specific needs of this segment, and take a holistic approach in extending services such as savings, credit, leasing, micro insurance and fund transfer facilities," said Mr S Renganathan, Commercial Bank's Chief Operating Officer. "We want to support this segment as much as possible and play a role in its transition from micro to SME and then to the large business category."