Cargills Bank offers Home Loans at a Low Rate of 9%
View(s):

Cargills Bank announced the introduction of Home Loan's offering an attractive interest rate of 9% p.a. As this is considerably the lowest rate in the market today, customers now have the opportunity to choose between floating or fixed rates.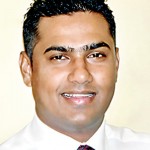 This flexible loan facility will be available to customers that will be seeking to construct a house or a partially built house, purchase a land and the renovation/modification or extension of an existing house. The loan tenure will be based on the borrowers need with a repayment period of 5-20 years.
Speaking about the launch of this product, Lewie Diasz – DGM Consumer Banking of Cargills Bank said, "We have tailor made our home loan product to offer customers flexibility at the lowest prevailing rates in the market. This will enable our customers to build the home of their dreams with low interest charges and flexible repayment plans compared to other financial service providers in the market today. We encourage interested home builders to walk into any Cargills Bank branch and avail themselves of this new offering."
Diasz further added that this loan facility has the lowest legal fees therefore credit approval will be granted within 3 days subjected to all proper documentation obtained from the applicant.