The Champaka-Vaas saga: The inside story
View(s):

Wonder what's going on inside the Lion's camp pitched in Kiwi land. Lions getting heckled and pecked by mere Kiwis could be quite disturbing.

The pack of lions, after making short work of the high riding Englishmen in a seven match series at home, roared and charged into the Kiwi country in a bid to devour them. But, the result was topsy-turvy – the lions were at the mercy of the little flightless birds. The worm turned and the Lions succumbed.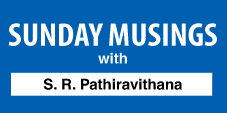 Now the blame game has begun. The dream has turned into a nightmare and the hierarchy is running helter-skelter. Like a headless chicken it has taken off not knowing it would fall back on earth in a dead heap.
Last week began with the Lankan hierarchy performing the customary war dance seeking some solace, unable to cope with the agony of the relentless Kiwi pecking. First it was the selection committee chairman Sanath Jayasuriya being dispatched to New Zealand on top of the selector on tour – Pramodya Wickramasinghe.
Action at the Lankan end began after the new Sports Minister, Navin Dissanayake, met the Lankan cricket hierarchy for a chat at the SLC President's room before he officially launched the cricket float wishing the Lankans cricketers. Though friendly, the new Minister did not reach out to either President Jayantha Dharmadasa or Secretary Nishantha Ranatunga, but, requested them to carry on with their duties in keeping with their paved paths.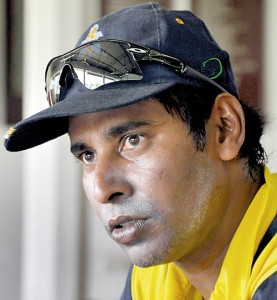 After the minister left, the cricket lot had a lengthy chat on the Kiwi debacle. Last Saturday morning, after watching the Lankans meekly giving up the series Friday previous, Sanath Jayasuriya dispatched his first message.
"Date: Sat, Jan 24, 2015 at 8:09 AM"Secretary -SLC
"FOR YOUR IMMEDIATE ATTENTION
"Having evaluated the current performance of the team it is evident that the fast bowling department needs immediate attention to sort out various issues. With the World Cup around the corner we have no choice but to address these issues and try our best to remedy them. In this context I would like to request you send Fast Bowling Coach Champaka Ramanayake to join the team immediately to start working with the fast bowlers.
"Furthermore Chaminda Vaas should be informed by you on the role that Champaka is expected to play coaching the fast bowlers.
"Additionally I would recommend engaging the services of Stephen Fleming for the duration of the WC as a consultant which I think will be useful for the team, as such I will need your concurrence to engage his services. I could contact him while I am here in NZ if available and confirm same.
"Pls confirm both issues urgently.
"Sanath Jayasuriya
"Chairman Selectors – SLC"
Once Jayasuriya's email was received, SLC President Jayantha Dharmadasa circulated an e-mail, which said:
"Gentlemen,
"I had already sent a mail out to all EXCO members yesterday expressing grave concern and to address this issue immediately by sending Champaka Ramanayake. Four have replied and since the others have not responded, it could be taken as agreed by all. So please go ahead with this move, now that we have got the views of Michael and Sanath as well, and make all necessary arrangements to send Champaka to New Zealand immediately and to recall Chaminda Vaas to Colombo.
"Stephen Fleming or any other consultant could be considered for the World Cup later. For the moment it is urgent that we send Champaka.
"Best regards,
"Jayantha"
But, it was not going to be as sleek as it sounded. By Sunday, Vaas had called the Lankan hierarchy and said that he was willing to give up his position, but, also asked why the whole blame of this fiasco was pinned on him.
Back in Sri Lanka once Champaka Ramanayake was sounded by the SLC's Cricket Operations Manager Carlton Bernadus, Ramanayake at once said he was not ready to take up the responsibility. Ramanayake, who is going through a personal crisis owing to a family bereavement, had declined a similar offer two months ago. His stand still stood the same.
Then the focus shifted to former National fast Bowler Rumesh Ratnayake who is doing a permanent stint with the Asian Cricket Conference (ACC). This negotiation was done by the SLC CEO Ashley de Silva and Ratnayake agreed to work along with the incumbent coach Chaminda Vaas from February 4 to February 20. Ratnayake's fee for this stint is going to cost the SLC US$ 16,000. Incidentally on Monday, the Sunday Times Business Club meeting was all a Cricket World Cup affair with three members of the Lankan World Cup wining squad — Arjuna Ranatunga, Aravinda de Silva and Muttiah Muralitharan — airing their opinions about the Lankan chances at the 2015 version.
Some sentiments came in unison. All three experts felt that it was not the ideal Lankan composition that has been agreed upon by the National Selectors for the 2015 World Cup.
Former captain Arjuna Ranatunga pointed out that leaving out Kusal Janith Perera and Upul Tharanga and brining in Dimuth Karunaratne who is not an ODI specialist was an imprudent move by the selectors. He pointed out that Sanath Jayasuriya at one juncture in his early career went through string of matches even without a half a century, but, seeing his talent they pursued him. He then cited the case of the Present head coach Marvan Atapattu who also had a bad beginning in International cricket. Ranatunga said because of Marvan's immense talent he was pursued upon. Both became legendary batsmen for Sri Lanka! Then why not Kusal Janith Perera, they asked.
Then in another forum, an SLC insider pointed out, the New Zealand grounds were small in size in comparison to most of the other international grounds and 300 plus scores were customary on those wickets. In this scenario what Sri Lanka lack is the explosive start that could take them to 70 no loss in eight overs! Unlike in the past, even opener T.M. Dilshan is more a plodder who grafts for his runs, but, now is mature enough to preserve his wicket and put runs on the board. This is the point where Sri Lanka and Kusal Janith have missed the bus.
Even if Lahiru Thirimanne and Dilshan put on 70 runs at the rate of 4.5 an over already almost 16 overs are over and the asking rate becomes too much of a burden for the rest of the batsmen to cope with. Then a total of 300 plus really becomes a task and that is exactly what happened to the Lankans in Kiwi Land, and not exactly the bowling that most of the others are harping on. Debacle at this Cricket World Cup means trouble at Maitland Place – so more to follow.
PS: Just imagine – The three bowlers not in the World Cup Squad – Seekuge Prasanna, Shaminda Eranga and new boy Dushmantha Chameera — were largely instrumental in the last ODI win in New Zealand. One can just jump into conclusions.