Verdict delivers crippling blow; can Jayalalithaa fight back?
By Aravind S Kamal
Panneerselvam likely to be next chief minister
View(s):
BANGALORE: The Special Court's verdict against former Tamil Nadu chief minister J Jayalalithaa in the disproportionate assets case leaves her with legal options to fight her case, but it delivers a serious blow to her political career. She is known for her resilience and the spirit to fight back. But this time she might find clawing back into positive public perception difficult.
On a day that witnessed heightened tension in Bangalore, the court verdict almost pushed Jayalalithaa into political oblivion, as she cannot contest elections for six years after completing her mandatory 4 years of prison sentence. In effect, she has to stay away from electoral politics for the next 10 years. However, she is free to contest the verdict of the Special Court in the Supreme Court. She is also expected to move a bail application.
The three other co-accused in the case, Sasikala Natarajan (her aide), disowned foster son VN Sudhakaran and J Illavarasai, were also found guilty in the case and sentenced to jail for four years and were fined Rs 10 crore each.
Special Court Judge Justice John Michael D'Cunha pronounced the verdict in the afternoon and soon followed it up with the sentencing as well. All the four accused were tried under the Prevention of Corruption Act, 1988 for amassing wealth (Rs 66.65 crore), which was disproportionate to their known sources of income. It includes 2,000 acres of land, 30 kg of gold and 12,000 sarees.
They were convicted for offences punishable under Section 120(B) of the IPC (criminal conspiracy), 13(1) of the Prevention Corruption Act (criminal misconduct by public servants) and 109 (abetment), according to Special Public Prosecutor Bhavani Singh.
The case was registered against Jayalalithaa by the Directorate of Vigilance and Anti-Corruption (DVAC) of Tamil Nadu police in 1996 on the basis of a complaint filed by Subramanian Swamy, who is now part of the BJP.
Apparently, Jayalalithaa appeared dejected with the court verdict and complained of chest pain. She was immediately examined by the doctors appointed by the Special Court. In the afternoon during the break, she had refused food provided by the court officials. For now, she will be an inmate of the Bangalore Central Jail, as it is not clear whether she will be moved to a different jail or different state.
Sources in the Bangalore Central Jail said that a VIP cell had been set up for Jayalalithaa and she would be assigned the number late evening. They said that if necessitated, Jayalalitha would be taken to the Lady Curzon & Bowring Hospital or Jayadeva Institute of Cardiology for detailed health check-up.
Jayalalithaa was not available for comments but her supporters termed it as a political vendetta. Her close follower and Tamil Nadu's Finance Minister O Panneerselvam was present in the court premises. Twice, Jayalalithaa held private talks with Panneerselvam, who is likely to replace Jayalalithaa as the next CM of Tamil Nadu.
Thousands of party workers of AIADMK had arrived in Bangalore anticipating victory for their favorite leader. However, as soon as the verdict was pronounced, the leaders broke down condemning DMK leaders for conspiring against Jayalalithaa. The Karnataka police had beefed up security across Bangalore anticipating trouble. They had to resort to lathi charge to disperse the crowd.
The Special Court has been set up in the Bangalore Central Jail in Parappana Agrahara off Hosur Road, just 25 minutes distance from the Tamil Nadu border. The police had stopped more than 30 buses ferrying AIADMK party workers at the Karnataka-Tamil Nadu earlier in the day to prevent any untoward incident.
- Courtesy Firstpost.com
Who is Jayalalithaa?
Chennai: Woman, actress, Brahmin, Kannadiga. Conventional wisdom would suggest that profile is all wrong in the hard playfield of Tamil Nadu politics and in a Dravidian party. But then J Jayalalithaa's life and career are the stuff fables are made of. Or movie scripts.
The fame and celebrity she earned as a successful actress would pale in comparison with what she would get in her later years. At 66, Jayalalithaa was a political giant not only in Tamil Nadu, where till yesterday she was the Chief Minister. Brand Jayalalithaa was an undeniable presence at the national level; for over a decade she has been courted by national parties and this year, during the run-up to the parliamentary polls in May the BJP tried to woo her assiduously, while regional parties from other states gathered around her in alignment on issues where they were increasingly crossing swords with the Centre.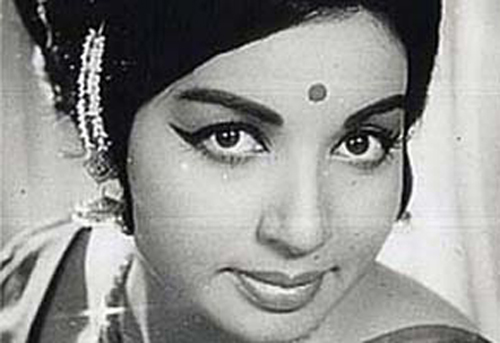 To her many supporters she is Amma (mother) or Puratchi Thalaivi (Revolutionary Leader). To MGR, her political mentor, she was Ammu; she acknowledges him as one of the most important influences in her life. The other being her mother, Sandhya, an actress who fell on hard times and had to send her 15-year-old daughter to a film studio rather than college.
Jayalalithaa was born on February 24, 1948, in Mysore. She began schooling at the Bishop Cotton Girls High School in Bangalore and later attended the Presentation Convent at Church Park, Chennai, when her mother began a career as a Tamil film actress. The family moved to Chennai after Jayalalithaa's father died when she was just two and the family fell into poverty. Worse days were to come when Jayalalithaa's older brother Jayakumar died.
Jayalalithaa was a good scholar and is said to have wanted to become a lawyer and be rich. Mother Celine, the principal at her school is the third person Jayalalithaa has said played a big role in shaping her.
Jayalalithaa wouldn't be a lawyer, but she would be rich – a successful film career lay ahead. Chinnada Gombe, her first film (in Kannada) was a major hit. She also acted in an English film titled Epistle that was released in 1961. The film was produced by Shankar Giri, son of former President of India Dr VV Giri. It was a James Bond-style film, Gonndachari 116, which catapulted her to fame. Her first Telugu film was Manushulu Mamathalu while her Tamil debut was with the film Vennira Aadai. She was revolutionary in an industry where heroines had hitherto been sari-clad and demure. Jayalalithaa is said to have been the first to wear skirts on screen. She also acted in a few Bollywood films, the most remembered among them "Izzat" where she was the heroine of Dharmendra, who would later also join politics as a BJP MP.
jayalalithaa-archive-295.jpgIn life and on celluloid she would really be Tamil Superstar MG Ramachandran's heroine; they acted in 28 films together, including Kavalkaran, Adimai Pen, Engal Thangam, Kudiyiruntha Koil, Ragasiya Police 115 and Nam Naadu. Some of her popular movies are Vennira Aadai, Aayirathil Oruvan, Kavalkaran, Pudhiya Boomi, Iru Deivangal, Nadhiyai Thedi Vandha Kadal.
Jayalalithaa's last film was Nadhiyai Thedi Vandha Kadal in 1980. In her tempestuous relationship with MGR, there were many crests and troughs. They fell out and then, in the early 1980s came together as the most important phase of Jayalalitha's life began. In 1982, at the age of 34, she joined the AIADMK. There was no struggle or grind – she went straight to the top echelons of the party, became the propaganda secretary much to chagrin of many seasoned partymen and was soon nominated to the Rajya Sabha.
She learnt her politics from a man known to have been one of Tamil Nadu's shrewdest politicos. But she rebelled too, obviously very much her own woman. Jayalalithaa is single, she never married.
MGR died in 1987, in harness as Chief Minister. The next year the AIADMK split with one faction supporting MGR's widow Janaki and the other supporting Jayalalithaa, who laid claim to MGR's political legacy. She remained a Rajya Sabha MP till she was elected to the Tamil Nadu Assembly in 1989 and became Leader of Opposition. Around the same time, she charged a DMK leader, Durai Murugan, with assault. She said he had tried to pull her sari when she obstructed then Chief Minister M Karunanidhi while he was presenting the 1990 state budget.
In 1991, Jayalalithaa became Chief Minister for the first time, heading a coalition government that included the Congress.
She lost the 1996 Tamil Nadu elections and the DMK government that succeeded her filed cases of corruption against her that she is still battling in court. In 1997, when the DMK government confiscated all her jewelry during investigation into cases relating to owning disproportionate assets, Jayalalithaa swore that she would not wear jewelry again.
For 14 years a woman known to have fondly owned a gold waist belt studded with diamonds, more than 10,000 saris and 750 pairs of shoes, among many other things, wore not a piece of jewelry. She only did last year after her massive electoral comeback. Then too because, she said, party workers asked her to, some even threatening to kill themselves if she didn't acquiesce.
The Tamil Nadu CM is proficient in many languages – she speaks English, Tamil, Telugu, Kannada and Hindi fluently. MGR is said to have sent her to the Rajya Sabha as she spoke English so well. An accomplished dancer, Jayalalithaa trained in classical dance forms like Bharatnatyam, Mohini Attam, Kathak and Manipuri and performed all over India. She also started learning Carnatic music at the age of 4 and sang several songs in her own films.
In 1972, she was honoured by the Tamil Nadu government with the award Kalaimamani. These awards are given by the Tamil Nadu Iyal Isai Nataka Manram (literature, music and theatre) for excellence in the field of art and literature.
Jayalalithaa is a voracious reader and reads practically everything. Her favourite authors are Charles Dickens, Jane Austen and, among others, Oscar Wilde, Bernard Shaw, Sidney Sheldon, Danielle Steel, Pearl S Buck and James Hadley Chase.
Even as an actress, she would always carry books with her to the studio, and would sit quietly by herself in a corner and read between shots. She has a large private library with a huge collection of books.
Courtesy NDTV