Dancing with elan and passion
Creator of the Asian Festival of Classical Dance in Singapore Gayatri Sriram will be here for a special performance
View(s):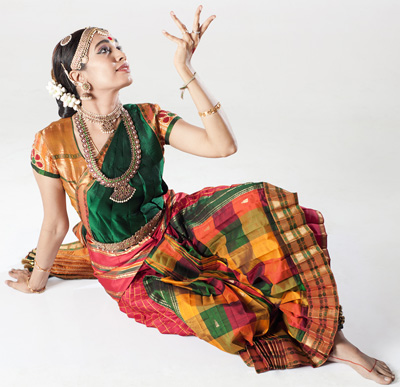 Acclaimed Bharatha Natyam dancer from Singapore, Gayatri Sriram will be seen in Colombo shortly when she performs a special show in aid of the Oxonian Heart Foundation on September 17 at the Colombo Hilton.
Gayatri who studied Bharata Natyam under Kalakshetra alumnus Minal Prabhu, runs the dance school "Shruti Laya" in Singapore imparting the ancient art form to many young dancers. She believes that to teach is also to learn, evolving as an artist in the process by seeing various sides and perspectives of the art form. Samarpana – The Asian Festival of Classical Dance in Singapore was created by Gayatri with a view to provide a platform for the "thinking artist".
To Gayatri, dance is an extension of herself, an art form that she completely identifies with and performs with honesty and dedication. She won the Rukmini Devi Award for her performance by the Sri Krishna Gana Sabha during the Chennai dance season of 2011.  An alumnus of the Singapore International Federation, she is a grant holder from the National Arts Council of Singapore.
Gayatri has earned rave reviews from leading Indian publications, no easy achievement. Wrote the respected dance critic and art historian Sunil Kothari reviewing a recent performance, "Gayatri has created a niche for herself with her unique thematic presentations which keep within the strictly traditional framework of Bharatha Natyam. Her deep involvement, introspection and technical prowess mark each performance."
Gayatri has a commanding stage presence and one at once notices that here is a dancer who, once she is on stage performs with elan and passion, he added.
A spokesman for 'Friends of the Oxonian Heart Foundation (OHF)' which is organizing Gayathri's concert told the Sunday Times Magazine " since the end of the northern conflict in 2009, much has been said about peace and harmony and north-south relations. The OHF, a charitable organization is working towards these goals by making heart operations available and affordable to the poorest of the poor in the North, North Central and Eastern provinces where such cardiac surgery is not available".
"Towards this end, we the 'Friends of the OHF' have organized this first inter- racial harmony project as a fund-raiser and we seek the support of well-meaning people, and the corporate community."  The OHF has already commenced cardiac surgery at the Northern Central Hospital in Jaffna with the first operation conducted free of charge on a 16-year-old orphan girl.
For more details and reservations, please call Joyce David on 011-2594272 (during office hours) or on 077-1811290.