Safety compromised
View(s):

Story and pics by Nilan Maligaspe

The safety of children and the public have been compromised during ongoing construction work in and around the Colombo city.
Many of the construction sites on roads have been kept open without proper markings or warnings.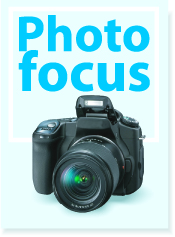 Some of the pictures captured near a leading school in Colombo show the inconvenience as well as the risks faced by children.
"I have seen children falling into some of the trenches in the absence of a proper warning.
"In the incidents which I witnessed there have been no serious injuries. But I am sure there may have been instances where children got injured too", Ajith Premawansa, 46 whose child studies at a school in Kollupitiya said.
He said those involved in construction work should complete the work as soon as possible and put up clear warning signs that people cannot enter those areas.
Construction activities are due to continue until the end of the year.