Women's World Tennis 'has it all'
View(s):

Today's women's Tennis has high profile players with young talent, all court skills, glamour, style and strong physiques to sustain mega event round the year. Media ratings show that the world Women's Tennis events have an edge over many other sporting events and also over the men, in sponsorship, spectator and TV appeal. The Women's Tennis Association WTA puts up the most exciting mega events that have high rating in sporting entertainment.

Glamorous Stuttgart – Germany 2014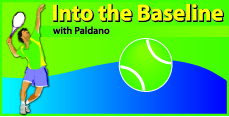 Last week Russia's Maria Sharapova beat Serbian Ana Ivanovic to win the Stuttgart title. The packed stadium around the court and reception for the event on the city streets of Stuttgart was a show of strength the Women's Tennis enjoys now. It was Sharapova's first title in a year and was also the milestone achievement of winning 30 titles in her career. That makes her to be 'one' of seventeen players to have achieved this feat so far. Her opponent in the finals, Ana Ivanovic a former Grand-Slam winner was off-form for a long time. This year she has surfaced and this was her third finals of 2014 of which she won two.
Nearly as tall as Sharapova, Ivanovic in the Stuttgart final took a commanding lead winning the first set at 6-3 and 3-1 in the second set, with a game that made Sharapova struggle. As a 'front-runner' a player should not 'choke', meaning under-performing with psychological pressure which can happen for various reasons. Ivanovic did choke; it was noticed by Sharapova and turned the match to her advantage. Sharapova began to move well, her lethal forehand worked almost every time and even her unpredictable service became steady and effective. It was like sleeping beauty, waking up. Sharapova won 11 of the 13 games played from that point on and finally, the match.
There are mechanics available to overcome psychological pressure in a match by selectively focusing on self, court and score. Ivanovic, even at her peak some years ago showed choking tendencies. All players are trained to overcome psychological pressure. In Stuttgart Sharapova simply did not allow Ivanovic to recover.
Apart from the prize money, Sharapova also received the German high profile sports car 'Porsche', from the sponsor. Ivanovic's performance of reaching the finals through a strong field of players will take her back to the top ten in the world ranking. She will be another player to watch in 2014. These two finalists, like many others in the WTA tour have a high profile glamour image. It increased spectator appeal of Stuttgart Tournament. It was a sell- out. An impressive performance also came from Italy's Sara Errani, not only did she win the doubles with her regular partner Vinci, but also reached the semifinals in Singles. Noticeable absentees in Stuttgart were Serena William and Chinese Li-Na.
Women's Ranking
Last year's women's world ranking had the representation of every continent. Many new names have appeared into the top twenty of the world, making Women's Tennis very open. Names in the top ten weighted towards Europe. Surprisingly South America is not strong anymore. It is a continent that had grand-Slam winners such as Maria Bueno, Gabriella Sabatini and good performers like Gisela Dulko. Dulko is very prominent in doubles even now. Li-Na of China is ranked one in the world but is been pushed around after her Australian open success this year. At 32 years of age she will have to stay below the injury level. Any prediction can go wrong easily on Li-Na due to this. She is up there confident but not dominating. Serena Williams has slipped to 4 from 1 in the ranking. Serena will have to come hard on the remaining tournaments of the tour if she wants the top position again. Meanwhile watch out for the Rumanian Simona Halep, Canada's Eugenie Bouchard and Russia's Cibulkova. They have champion's qualities.
Women's Fashion appeal
Suzzane Lenglen was a sensation in Paris in the 1920's for her clothing. She was the first women to wear Tennis dress revealing 'her ankles'. It was a sensation and she was equally sensational with her Tennis. The women's challenge cup of the French-Open in Paris is named after her to honour the five French titles she won. Fashion has been always there in Women's Tennis and it has peaked now. Apart from being short in length for sports, tennis dresses have become branded products matching up-market appeal and price. At present Sports-Goods manufactures consider clothing as one of their standard products. English Tennis player, soldier, spy and dress designer Teddy Tingling presented his Tennis-designs for women between 1959 and 1979 at Wimbledon. Many wore his dress for the Wimbledon finals. Brazilian Maria Estella Bueno who moved on the court like a butterfly, American Billie Jean King who changed the course of women's Tennis, Evergreen US citizen Martina Navratilova and Britain's Virginia Wade were often Tingling's Wimbledon show cases.
Today WTA even has pre-event fashion show endorsing their acceptance of the idea. Designers make the best use of players physical strength and appearances, which they say permits great deal of creativity in presenting not only Tennis dresses but also with regular wear. WTA is very open about their attitude when it comes to 'Fashion' and consider it to be a plus in women's Tennis. They are right and it has increased the Tennis appeal among non Tennis playing public. Meanwhile Gabriella Sabatini's post sports career of marketing cosmetics under her name is a thriving business. All these aspects have increased public interest in Women's Tennis. It also has pushed the skill level of women players up making their Tennis very appealing to watch.
'Branded' merchandise
The fine Indian cotton 'Fred-Perry' sports shirt was a great attraction for players who came for tournaments in India even in the 50s. 'Green-flash' was the first 'dedicated Tennis-shoe' in the market for a long time. Fred Perry was a well known English player who played in the 1930s and was the last Englishman to win Wimbledon before Andy Murray in 2013. Merchandise 'endorsement' often earns more than prize money. Women players are most sought after for branding in clothes. Li-Na is the hottest name going at present.
Eventually it is the exhibition of the game at its perfection that makes Tennis appealing and attractive. For this there must be dedicated players, events and management. At this point in time Women's Tennis has it all and is extremely attractive.
-George Paldano, former international player; Accredited Coach of Germany, ITF and USPTR; National, Davis Cup and Federation Cup Coach–gptennis.ceylon@gmail.com-