No shortcuts; do it the Royal way
By David Stephens
View(s):
Three years is a long time to wait for anything. But when the thing being waited on is the coveted Bradby Shield and those doing the waiting are Royal College's most faithful and passionate sons, then three years is an eternity in hell.
This year, with a strong allround unit, Royal is perfectly placed to bring the prize it relinquished in 2011 to Murad Ramzeen's pride of usurping Trinity Lions, back into the hallowed chambers of Reid Avenue.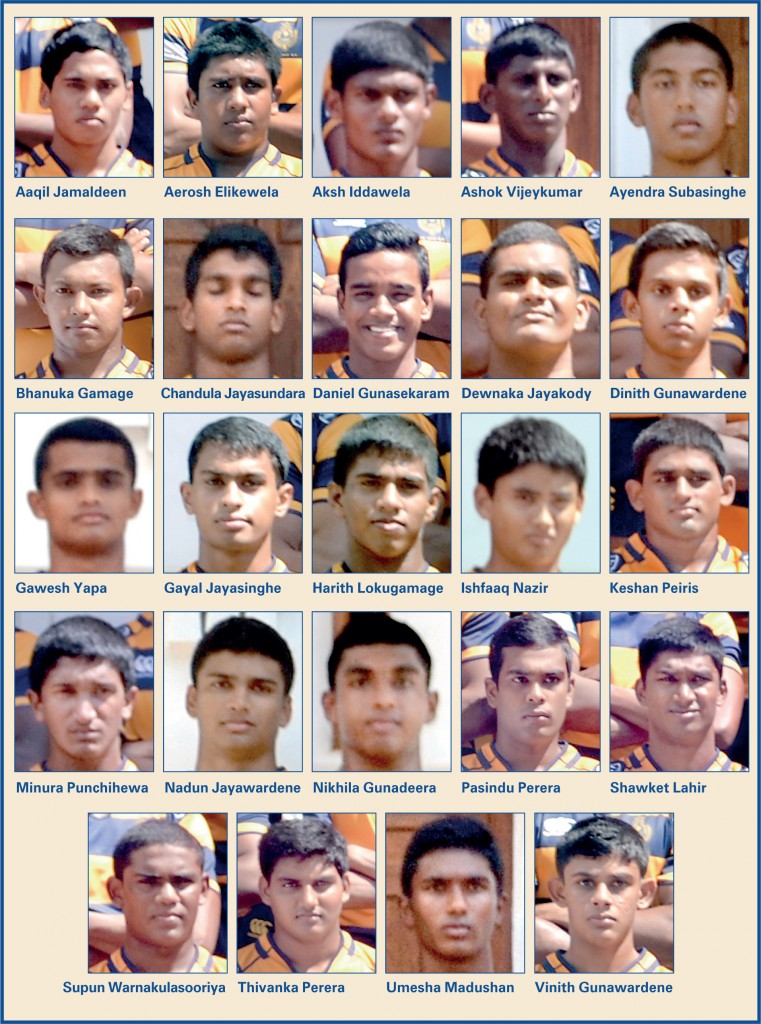 Moreover, the side the Royalists will field at their home stadium for the first leg of the Bradby on May 10 will for the most part be unblemished by the ignominy of past failure. Led by Nimshan Jayawardene, the team holds only three other coloursmen- last year's skipper Pasindu Perera, Keshan Peiris and Thiwanka Perera- with the rest of the squad yet to taste the heady brew of Bradby action.
Allowing this to act as a double-edged sword, with the emotionally charged atmosphere at the encounter either inspiring or overawing them, is not a gamble their new yet distinguished coach Sanath Martis is willing to take.
"It's just another match. If you do your basics well then you can implement your game plan. For me it's just another game. If I treat this as a special match then it will put unnecessary pressure on the players and I don't want to do that," Martis explained.
With the exception of the Isipathana game, Royal has been on the money with Martis' demand for perfection with their fundamentals, and seems to be growing stronger with each fixture.
Their collision with the Pathana outfit, a game which simultaneously kicked off their campaign and stained it with its only defeat (15-14) so far, could so easily have gone their way. Instead, offered a host of opportunities in a fixture loaded with its own share of emotional baggage after the previous year's controversy, they floundered when they should have flourished.
However, their recovery from that early stumble has been nothing short of magnificent, an adjective which lends itself easily in describing the chutzpah and creativity they have defined their play.
They were magnificent in the way they roared back to life after trailing 3-15 against a tricky Wesley College to register a 22-20 home-opening win. They were magnificent in their gutsy trial against the Joes, where they once again wrestled the barrel of defeat from between their eyes early on in the dance to gun down a 14-11 win. And they continued to be magnificent against D.S Senanayake on Friday.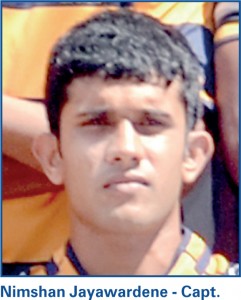 Tellingly, and true to Martis' pre-Bradby mantra, whenever they have divested all personal sentiment from their play and counted on a more all-business approach, Royal have marched on to forge workman-like victories against tough opposition.
So it sounds simple enough for Royal College: ignore the deafening cheers, the certain jeers, the years of tradition, the dented pride and quite possibly a Trinity haka, and they should make light work of their perennial rugby foes. Stranger things have happened.
It's more likely though that Royal will have to fight for this Bradby (and maybe match the Trinity haka with their own rendition). To their credit, they have proven during the early part of this school season that they are more than willing and able to do so.