Lookout! The Lions don't enjoy being pushed
By Aubrey Kuruppu
View(s):
The Bradby Shield unlike Christmas comes twice a year. So, if you lose one game, you could always win the other. These thoughts are occasioned by the onset of the 70th Bradby Shield matches. Trinity has been in possession of the coveted shield over the last three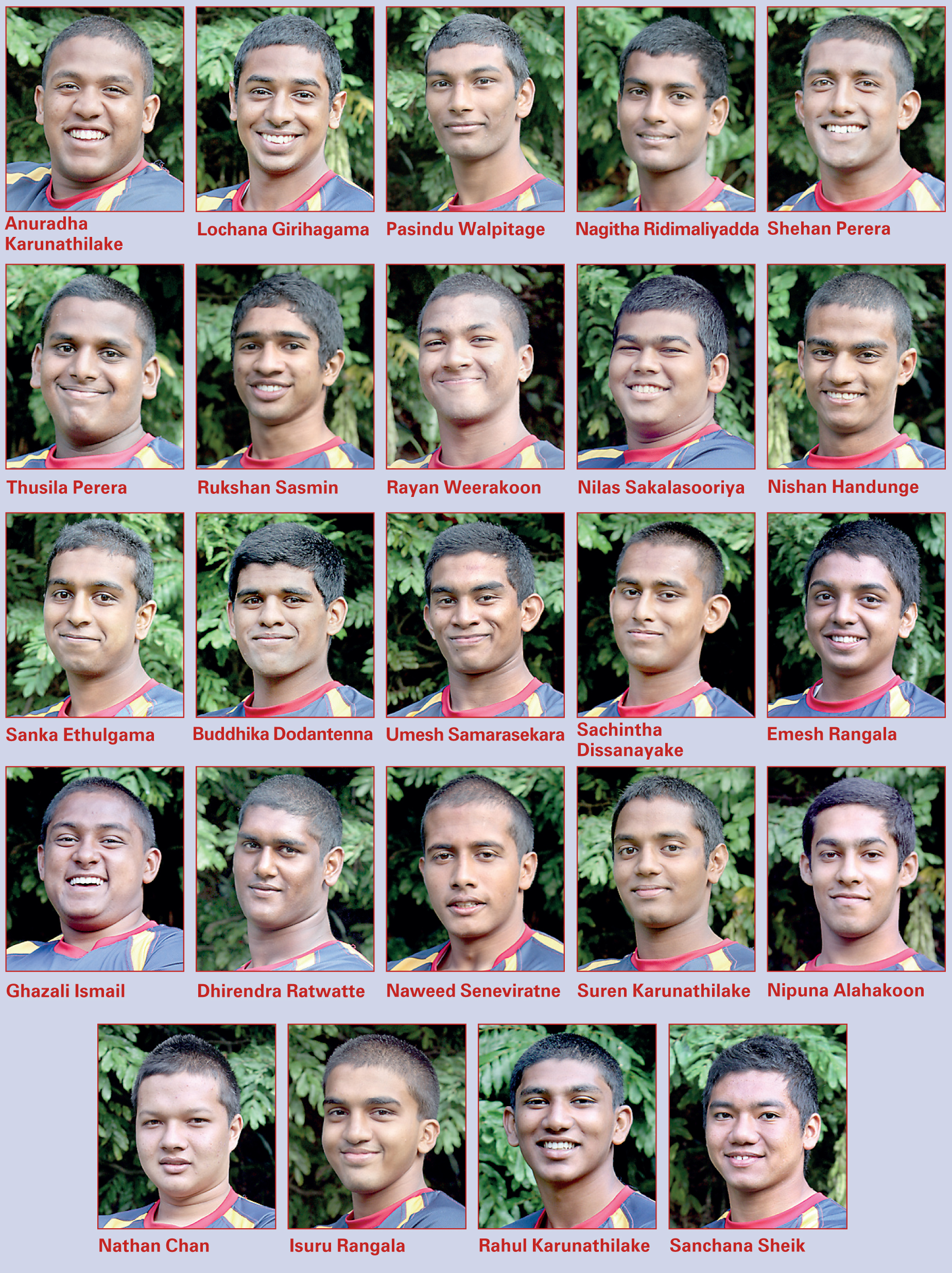 years, and has pulled off four wins out of six. Looked at, in the light of cold logic, the Kandy lads could extend their dominance this time round. For starters, it must be said that this year's stop-start schedule hasn't been ideal. Trinity has played a mere three matches thus far and making a realistic assessment of their capabilities is a trifle difficult.
Having swamped D.S. Senanayake by 61 points, Trinity beat St. Joseph's 34-17 after having been led at the break. Trinity pride themselves on their superior fitness and this did the trick against the Joes. The fitness factor was much in evidence in the Isipathana game, too.
Overall, Trinity had more chances than Isipathana, but they couldn't capitalize on them. They made some breaks through the sterling efforts of skipper Tharinda Ratwatte, but those makes broke down for want of support. They attempted to spread the ball wide, but their heavy forwards failed to get to the ball in time. Thus, ball retention – so important in rugby – was not possible.
Ratwatte's head injury may have led to a slight lack of enthusiasm when he came back in the second. This was the time the seniors should have rallied round and taken some of the pressure off him, when they realized that he was restricted from playing his natural game. The Isipathana lads, in those last five or ten minutes when Trinity was storming all over their 22, played with pure passion.
The feeling in the Trinity camp is that they have no gray areas and that Royal can be beaten. The Lions don't lock to a particular unit to carve out a victory. They are well-balanced in regard to the forwards and the back division. Their fitness is a by-word, and this enables them to pick up the pace whenever they want.
Traditionally, Royal bank on their forwards and this year is no exception. How does Trinity compare? Their work in the rucks and the lines out can be improved, but this is no obvious Lacuna for the Royalists to work on.
The skippers shift from number ten to a centre berth can be looked at from two points of view. At centre, he can certainly run more and try to flash the rough the defence. Playing at ten, however, affords him the opportunity to control play and dictate terms.
Trinity is certainly not "only Ratwatte". Out on the wings they have two deadly finishers in Lochana Girihagama and Rukshan Sasmin. Saranga Gunatilleka is speedy too but can't break in as the Trinitians have a settled side. Anuradha Karunatilleka, the prop, the Samarasekera brothers at numbers 6 and 7, Sanka Etulgama and Sanchana Shiek provides a hard core of experience. Saman half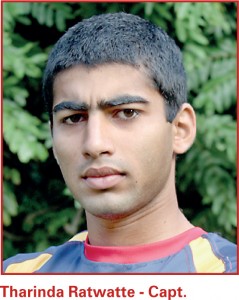 Nagitha Ridimaligadde has been quite impressive.
A former Trinity Lion and a National Captain, to boot, feels that both teams haven't quiet found their fest, given the paucity of games played. It's almost six of one and half a dozen of the other. He emphasis as that, if Trinity gets their combination right, given the skill level and talent as their disposal, they could run up a big score. Royal, he feels, could do well do deny them space.
A confident Trinity skipper points out that playing in Colombo will not be a great disadvantage. Ratwatte, who has played in the last three successful skirmishes under Murad Ramzeen, Kaneel Seneviratne and Halique Wadood is not going to throw towel that easily.
Props: Anuradha Karunatilleka, Sanka Etulgama
Hooker: Nathan Chang
Locks: Rahul Karunatilleka, Suren Karunatilleka
Flankers: Umesh Samrasekera, Rajith Samarasekera
No.8: Isura Rangala
Scrum half: Nafitha Ridimaliyadde
Fly half: Thushita Perera
Centres: Tharindu Ratwatte (Capt) Sachintha Dissanayake
Wingers: Rukshan Sasmin, Lochana Girihagama
Full back: Sanchana Sheik