Highray Foundry Industries brings local cast iron manufacturing to the fore
View(s):

Highray Foundry Industries has been providing ferrous and non-ferrous castings and manufacturing services to Sri Lanka's automotive, locomotive, marine and general engineering, the company said this week. Backed by over 30 years of experience in this field, the Highray Foundry is strategically located near the Southern Highway exit in Kahathuduwa, Polgasowita.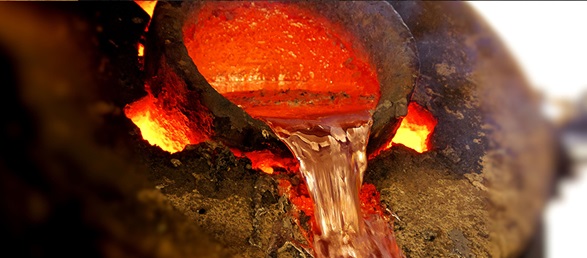 The manufacturing facilities in Polgasowita also features a machine shop which adds value to the final product by offering vertical and horizontal boring, line boring, lathe work, milling, drilling, radial drilling and surface grinding, it said.
Highray Foundry Industries said it manufactures, cylinder liners, sea vessel engine components, elevator counter weights, manhole covers, gully covers, pump housings, impellers, generator components, ready-mix plant plates and mixing blades, rubber mill machinery parts, tea processing machinery parts, sluice gates, brake drums and brake discs, pulley's, wheel hubs, turbine housings, for clients in the construction, plantation and marine sectors. Proprietor Highray Foundry Industries Dhammika Abeygooneratne, said "Three decades of experience in cast iron manufacturing has made us a respected supplier to the automotive, locomotive, prime mover, consumer and industrial sector in Sri Lanka. We're proud to be a local manufacturer and our teams of highly skilled employees work tirelessly to give our customers the best. We offer a customer centric service and our flexible plant setup enables us to handle both small and large orders, so that we can provide precisely what our customers need."
Highray Foundry Industries commenced operations as a separate entity in November 2012 – which once operated under its parent company Highray Engineering in Wetara Polgasowita.