Outliving their shelf-life
Story and pix by Indika Handuwala
View(s):
Health authorities have commenced an island-wide search for expired goods being sold in supermarkets and grocery stores.
The inspections are being carried out at a provincial level with food, beverages as well as pharmaceuticals checked for expiry dates and other labelling requirements.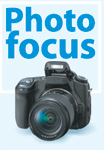 Several city and suburban supermarkets are selling date expired consumer products, in some instances brazenly ignoring the shelf life data posted on them, a Sunday Times investigation has revealed.  In one leading supermarket branch in Wattala, a tin of baked beans that was on the shelf, though with an expiry date in 2014 had gone stale. When the can was opened, it smelt foul.
A branch of the same supermarket chain in Piliyandala still stocked certain products that had passed their expiry date by more than a month.
A supermarket belonging to a smaller chain, were selling meatballs that had not been vacuum packed had gone stale. Similarly sold are packs of sausages past their sell-by date, but with the expiry date blanked out, according to staffer who spoke on condition of anonymity.
"We buy food products from supermarkets thinking that the quality of the items purchased are good, but we have come across instances where the food has actually gone bad but is still being sold at these places," said Susila Perera.  H. Nihal from Divulapitiya said that sometimes the date of expiry is not visible or not properly printed. "We rely on this because when we buy food to our children we buy those that are not even nearing the date of expiry," he said.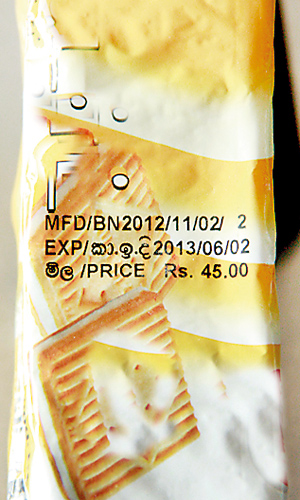 comments powered by

Disqus