How to select a globally recognized university?
For O/Level and A/Level students and their parents
View(s):
The large number of private universities and institutions in Sri Lanka that offer foreign degree or equivalent qualifications calls the students and parents to be more concerned in their university program selection. There are many foreign university degree qualifications including those from UK, Australia, and US universities. And the list is growing with universities from countries like Russia, India being the newest entrants.
Furthermore there are many undergraduate equivalent courses available for students.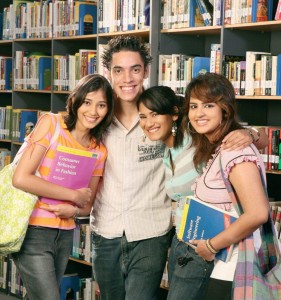 What do you know about these universities? Are they the same that local institutes claim or advertise? The following paragraphs will take you through the most important factors to consider in selecting your university degree.
Q: What is the ranking of degree awarding university in its home country?
Degree awarding universities of most private education providers in Sri Lanka are based overseas. Some of these universities are well below the accepted level of ranking in their home countries. In order to make an informed decision Sri Lankan degree seeking students and parents must refer globally recognized university rankings such as Times Higher Education ranking and US News and World Report. University ranking and recognition can be a decisive factor in gaining access to well paid jobs and ensuring a place in an esteemed postgraduate intuition.
Q: What are the academic quality assurances?
Degrees awarded locally by these foreign universities must be identical to those granted by the partner universities, and they should be accredited through the relevant accreditation bodies. The partner universities should conduct regular audits and assure equal academic and infrastructural standards. All national and regional accredited universities are listed in the UNESCO handbook of universities. This is used as the guideline by all government higher education authorities including UGC (University Grants Commission) in Sri Lanka.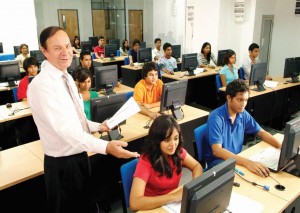 Q: Who will teach you?
Most of the foreign qualifications offered in Sri Lanka are taught by local lecturers without relevant foreign exposure. This prevents students benefiting from complete international education experience. Furthermore in many institutions it's common practice to see majority of faculty members with basic professional or academic qualifications teaching areas outside of their sphere of expertise.
Q: What are the local campus facilities like?
As students of foreign university qualifications you are entitled to a minimum certain basic facilities from the local education provider. A good library and student resource center with adequate reading and study material, computer labs with up-to-date hardware and software configurations and high-speed internet connections, fully equipped engineering and science labs, class room with proper seating, space and basic facilities such as multimedia, internet, and air-conditioning are considered as the absolute minimum for any international university student. As a result of limited local resources most students are unable to enjoy the full benefits of their degree programme.
Q: Quality of the students and their values?
It's quite unfortunate to see that graduates who are the products of these private institutions are alien to Sri Lankan culture and values. A proper understanding of local values and the ability to understand local, regional and global issues thorough international education is an essential quality in the job market. Furthermore it's very important to know the caliber of other students who will be with you in the same class. This is an important aspect of informal education in university student life.
Q: What are the job prospects for graduates?
The true meaning of university education goes beyond examinations and project assignments. Employers today need graduates with multiple skills who can start with minimum training. This is even more valid for regional and global employment where only the very best gets selected for top jobs.
The examination focused approach of most Sri Lankan private university education establishments fail to achieve the full potential of modern university education. The resulting graduates are not what the companies want.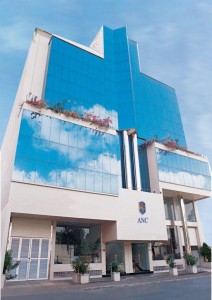 Q: Are you getting real value for money?
It's sad to see that many parents and students wasting millions of rupees due to the lack of knowledge in their education decision making. As rightful consumers parents and students have a right to question whether they get full value for their education investment.
Q: Where can I find more information?
After recognizing the magnitude of the problems faced by Sri Lankan undergraduate students and parents, ANC Education Holdings- Sri Lanka's leader in university transfer programs to the best universities in the US, Canada, Australia and UK commenced the degree completion program in year 2007. From the inception ANC degree completion program was designed to eliminate the common problems seen among other private degree providers.
The ANC partner universities are respected leaders in their fields. With world renowned university partners like Monash, University of West London, and Northwood University. ANC is undoubtedly accepted as the highest ranked university education provider in Sri Lanka.
ANC faculty includes members from US, UK, Canada and Australia universities. They are fully dedicated and passionate about their roles as educators and are committed to assist students in their acquisition of knowledge. The ultra-modern Science and Engineering labs, Computer labs with high speed internet connections, Library and student resource center, Multimedia equipped spacious air-conditioned classrooms, and a comfortable student lounge with wide screen TVs makes ANC the most modern private campus in Sri Lanka.
All ANC degrees are identical to those granted by the partner universities, and they are accredited through the relevant accreditation bodies regularly. A truly international degree at ANC will open worldwide job and career opportunities with local, regional, and international companies. All ANC partner universities are listed in the UNESCO university handbook and are recognized globally for both employment and graduate studies.
A friendly student body with local values, professional faculty and staff, innovative programs, sports and extra curricular activities, and a positive study environment all work together to make sure you will enjoy university degree experience at ANC. The "Can Do" spirit at ANC will make sure you succeed and that you enjoy your road to success.
For Admissions Call 0777 66 22 11
If you would like to know more information about ANC degree completion program, please contact on 0777 66 22 11 or visit us at No.308 – 310, R.A.De Mel Mawatha, Colombo 03.
comments powered by

Disqus