APIIT introduces degree in applied IT
Grooming top technology professionals
View(s):
APIIT – Sri Lanka School of Computing introduces British Internal degree in Applied Information Technology. Already well-known for offering high quality education in Computing, Software Engineering and Computer Networks and Security programmes, this programme will add a new dimension to APIIT's academic profile. Applied Information Technology (AIT) is one of the most sought after fields in the current IT industry and the most suitable choice for young minds planning to become technology experts considering the strong curriculum of this degree and the increasing demand in the market.
Following is an interview with Dr. Dhananjay Kulkarni, Programme Leader and Senior Lecturer of the APIIT – Sri Lanka School of Computing.
Dr. Dhananjay Kulkarni
PhD (California), MSc (California), BE (Pune)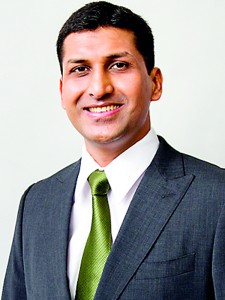 APIIT – Sri Lanka, incorporated in September 1999 in partnership with the Asia Pacific Institute of Information Technology – Malaysia and Staffordshire University, UK offers tertiary education in Computing/IT, Business Management and Legal studies. These degree programmes are conducted over a period of three years enabling students to graduate in early twenties with a prestigious Internal British Degree awarded by Staffordshire University.
Staffordshire University is an internationally accredited higher educational institute in the UK with state-of-the-art facilities to support teaching and learning. A comprehensive quality assurance framework ensures that APIIT –Sri Lanka offers similar facilities and learning experiences to students studying at its City Campus in Colombo. Accordingly, all programmes at APIIT are quality assured by Staffordshire University and students are awarded with the same degree certificate offered to those studying in UK.
Q: Can you tell us about the degree in Applied IT offered at APIIT – Sri Lanka?
Dr. Kulkarni: Staffordshire University internal degree in Applied IT (AIT) offered at APIIT is a 3 year degree programme. This degree aims to produce graduates who will be able to apply technical knowledge related to IT to solve real-world IT problems related to the full range of IT field, from hardware and software systems to the design and development of applications to meet business needs. Degree in Applied IT will develop skills in students overcome challenges in business and social environment. The students will develop the ability to analyse, design and develop systems for business and social applications and also the strategic use of information systems in organisations. As we all know, every sector of the industry now uses IT systems to run their businesses and remain competitive. We believe that our graduates will be equipped to meet these challenges and serve to the development of the IT industry in Sri Lanka.
Q: What is the distinctive feature of the APIIT – Sri Lanka School of Computing?
Dr. Kulkarni: We are driven by quality and employability of our students. The APIIT School of Computing offers 4 Degree programmes in Computing/IT – each of which is of high quality degree to meet the current market needs. Equal emphasis on theory and practice of IT and an industry oriented project towards the latter part of the programme are the distinctive features of the Computing Degrees. The School of Computing is driven by a vision to be the leading Computing School in the country with a global reputation for academic excellence; its mission is to produce IT professionals who are effective in a competitive international environment. All our programmes have been designed to be relevant to the current industry requirements, thus ensuring employability of graduates. This is the biggest advantage our students have in securing employment with ease.
Q: Can you explain the importance of the degree in Applied IT?
Dr. Kulkarni: Good question. The word "Applied" is a very important one. AIT is about the application of computing knowledge and skills to the analysis and design of efficient solutions to both business and non-business problem areas. It encourages critical evaluation, justification and effective decision making. Ideal for anyone who dreams to be a Chief Technology Officer.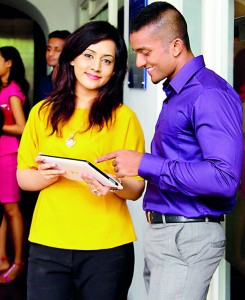 Q: What will students study during the course of the degree and will they get practical experience? Dr. Kulkarni: Our curriculum is designed to meet current market needs, and hence students will learn about how information systems are used in organizations, and how organizations formulate IT strategies and make crucial decisions to remain competitive in an ever-changing industry. The curriculum will also involve various methods of formulating and modelling IT solutions to cater to business needs and will give the students insight into development and deployment of IT solutions. Students will also learn how to use latest software tools which are relevant to this field of study.
Q: What are the job opportunities available for APIIT – Sri Lanka Applied IT graduates?
Dr. Kulkarni: Opportunities for AIT graduates are plenty. They can become Application Consultants, SAP Consultants, Business development Consultants, Business analysts, Project Managers, Quality Assurance Executives, etc. Needless to say, in the IT sector in Sri Lanka and abroad there is big demand for people with Applied IT skills.
Q: Will students get a job upon graduation?
Dr. Kulkarni: Yes, APIIT students are groomed to become 'employable' graduates, possessing hands on experience, knowledge and skills on par with the industry requirements. Our programmes are structured carefully to offer in-depth knowledge within the area of computing covering Computer Systems, Networking, Hardware, Software, and information Systems. Students are also required to engage in many development projects and team-work to help them acquire technical as well as professional skills. This is one of the key reasons why APIIT-Sri Lanka has attracted thousands of students from all parts of Sri Lanka and from overseas.
Q: How is the Panel of lecturers at APIIT – Sri Lanka School of Computing? Dr. Kulkarni: School of Computing has a very intellectual environment that facilitates sharing of techniques and tools to ensure a high quality learning experience. This is due to the excellent pool of lecturers in the School of Computing. All the lecturers have offices on-campus and students can generally meet with them any time. Currently we have about 13 Full-time lecturers, most with post-graduate level qualifications. All our lecturers are committed to improving student learning and have a good track record of applying their teaching skills to guide our students.
Q: Why is there a demand in the current IT Industry for degree holders in Applied IT?
Dr. Kulkarni: We now live in the Information Age and learning or developing IT systems to run businesses or improve operational efficiency will continue to fascinate us. IT industry in Sri Lanka is growing; these companies provide services through Internet, cell-phones, wireless devices, e-commerce, broadband networks, online shopping, banking, social networking, etc. Developing software or IT solutions to support these services is essential. The market demand for professionals who are trained in AIT will continue to grow, and hence there is a need to develop a high quality programme that will groom top IT professionals in this field. As a leading higher education institute, APIIT will provide this opportunity to the youth; a globally recognised degree in Applied Information Technology. This is your opportunity to secure a prestigious British Computing / IT Degree and be globally competitive. Register now for the October intake and those interested are welcome to visit APIIT City Campus located at No. 388, Union Place, Colombo 2 or Call 0117675100.
comments powered by

Disqus