The Last Phase; An Inquest into last days of war
View(s):

'The Last Phase', a documentary film investigating on those responsible for the losses of many innocent lives during the latter stages of the Sri Lankan war which is still a mystery, will travel around the world representing film festivals and various other platforms.
Scripted, directed and produced by Jeevan Chandimal, the documentary attempts to penetrate the dark mysteries of death, horror, violence and crimes against humanity with credible and authentic real life evidences.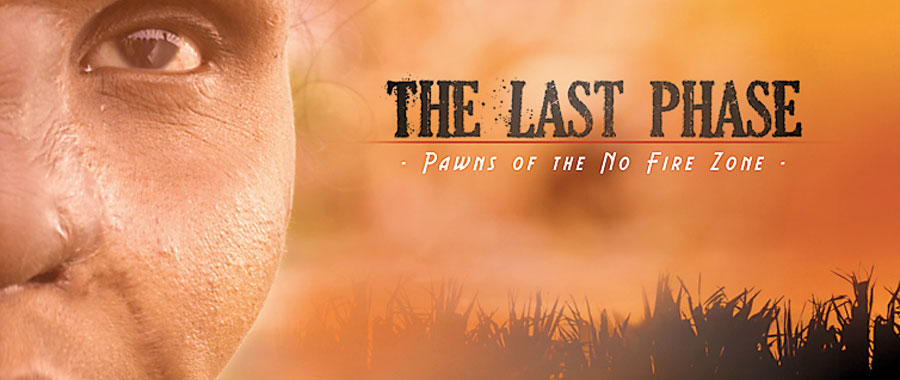 Co-produced by Ruwan Kukulewithana and Sadath Subojith Hettiarachchi, 'The Last Phase' is co-sripted by Mohamed Ali Rajabdeen and Asiri Jayarathna. This documentary revolves around the life of an LTTE female cadre who grew up at 'Senchcholai', the LTTE run orphanage for Tamil children.
'Jayawadanee' was brought up in an environment that was deliberately planned to portray the other side as the necessary evil. She like many others grew up with guns around her. Though she was an exceptional student, she was not allowed to pursue higher education. Instead she was made to join the terrorist outfit as a medical cadre. Children at Senchcholai did not grow up like normal kids. Seeds of hatred were sown in their tender minds and their bodies, prepared for battle. They never had a chance to enjoy ordinary life. They were raised to swell the cadre with a gun in their hands and a cyanide capsule around their necks.
Jayawadanee, talks of her life in the organization that she was once convinced was their savior. Her conviction in the organization was totally lost when she lost her twin children. Her ordeal during the final stages of the war left her with indelible scars.
Follow @timesonlinelk
comments powered by

Disqus