Emergence Education Consultants (PVT) Ltd was established in 2010 by a team of professionals who have over 40 years of experience in the tertiary education sector. It commenced operations by sending aspiring students to study abroad with their partners in Australia, Malaysia and Singapore. We endeavour to give the best possible study option and assist in all formalities to ensure a smooth transition to the place of study. Not only that, we run a "Help Desk" locally to assist our students to overcome any problems they may encounter during their period of study.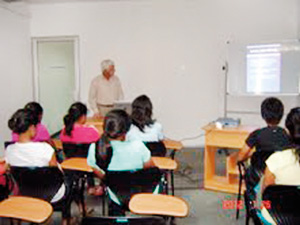 In addition, Emergence Education conducts several courses locally. We have launched a series of programs targeting the hospitality industry. We have gone a step further to provide internationally recognised professional courses. Emergence Education is registered with the Organisation for Tourism and Hospitality Management (OTHM), UK as one of their training centres in Sri Lanka. OTHM is one of the fastest expanding British professional bodies.
Emergence Education is also registered with the British Council as a study centre for IELTS.
Short CPD courses aimed at the corporate sector is another area where Emergence Education is active. Sectors covered are Banking and Finance, Geo-spatial information systems, and Customer Care for the hospitality industry.
Mr.Neil Seneviratne Director in charge of training said that they have on board well qualified resource persons, air-conditioned lecture rooms, and other pre-requisites to successfully conduct their programs. He also added that their aim is to provide quality education in wholesome partnership and trust. April 2012