A local Magistrate yesterday called on the Traffic Police to create road rule awareness among pedestrians before producing them in courts on flimsy charges.
Magistrate Jeyaram Trotsky of the Colombo Traffic Courts made these observations after a group of eighty persons were produced before Court for violating road rules. The Magistrate said most of those produced were ignorant of the road signs. He urged the police to create greater road awareness among the general public.
ST cameraman captured a number of instances where pedestrians (including policemen) unwittingly broke road rules governing the crossing of roads and getting on and off buses. A senior traffic policeman said in future jay walkers would be given a summons for a special road rule classes which would be held every Sunday.
"If an individual fails to turn up with no proper reason given he/she will then be prosecuted in Court", Director Traffic, Senior Superintendent (SSP) K. Arasaratnam said.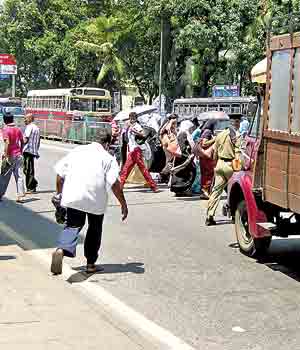 Several persons, including a policeman dash across a busy highway at Maradana as a gap in traffic occurs.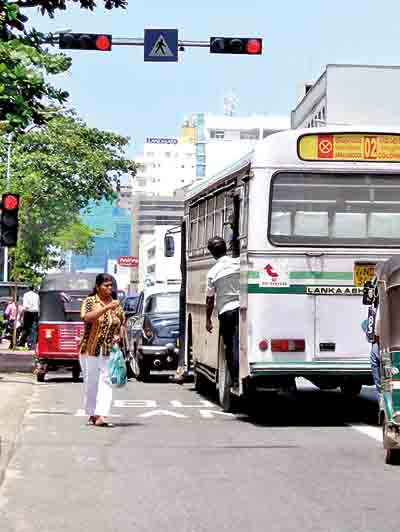 A private passenger bus stops in the middle of the road amidst the traffic to pick up a lone passenger.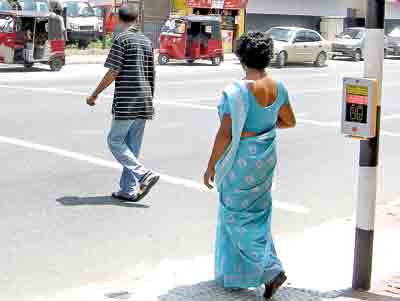 A woman readies to cross the road while the traffic indicator says 'wait'.