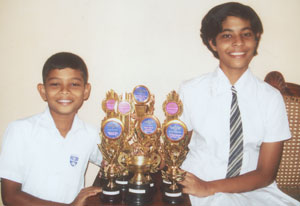 A brother and sister combination of Erandi and Supun Warusawithana swept the boards at the Southern Province grading Table Tennis Championships held recently.
While Erandi won the girl's under 18, 15 and the runner-up position in the under 21 category, Supun took away the under 12 title, under ten runner-up position and the third place in the boys doubles category.
Erandi was also chosen as the player of the tournament.