Central Province Governor Tikiri Kobbekaduwa has reportedly given a two week ultimatum to Kandy Mayor L.B. Aluvihare to respond to 14 questions.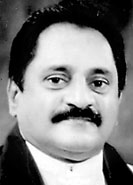 Tikiri Kobbekaduwa
In a letter to the mayor, the governor, among other questions, has asked Mr. Aluvihare how he left the country between April 21 and 23 last year to attend a conference in Ulsath, South Korea without prior permission.
He has also questioned his inability to recover Rs.103.5 million due to the council from a finance company.The governor has also asked why steps have not been taken to rebuild the public library that was destroyed by a fire in 2007.
When contacted the mayor said that he was not aware of any letter and if there was one he would reply.