---
Drastic increases in potato and onion prices have left consumers staggering. What's gone wrong? Chamintha Thilakarathna reports
You too, onion?
Dutch, Pakistani, Iraqi, Australian....onions of all origin but little choice. The public res- coiled in horror as the prices of onions and potatoes sky rocketed over the last few weeks. In some city shops onions are selling at an all time high of Rs. 100 a kilogramme. Potato prices have come quite close to the hundred mark too. And the seasonal rise in food prices, which comes towards the end of the year, is still a couple of weeks away.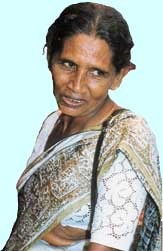 What went wrong?
According to the Ministry of Trade, the price rise directly corresponded to a stop in Indian onion and potato exports. Anton Alfred, Secretary of the Ministry of Internal and External Trade and Commerce and Member of the Food Security Unit, said the stoppage was unexpected and resulted in prices escalating. But, he said, the government has moved to import stocks from other countries and bring down prices somewhat in the coming week.

The onion crisis appears to demonstrate the extent of our dependence on India for food stocks. With cheaper produce being imported from India, our own farmers have all but given up cultivating onions and potatoes, especially because their production costs are much higher than Indian farmers. So to meet the present demand, imports from far away countries like Australia, Iraq and Holland have become a must.
Meanwhile housewives cry foul at the prices of these two essential food items. Imagine curry and sambol without onions? With the festival season around the corner, authorities fear that the prices are not likely to come down for a few weeks.
According to statistics of the Agriculture Research and Training Institute (ARTI) the prices increased from the last week of September. Retail prices of small onions increased from Rs.39 per kilo at the end of September to Rs.61 in the first week in November. In the second week of November Sinnan (small) onion had not even reached markets. Big onions increased from Rs.34 in September to Rs.79 last week. As for potatoes, Welimada potatoes rose from Rs. 41 to Rs 65 and Nuwara Eliya ones from Rs.48 to Rs.72, from end September to last week.
And, the price of imported big onions rose from Rs.52 to Rs.72 within a week this month, and there was a Rs.40 to Rs.43 increase in imported potatoes during the same period
It has been a rude shock for consumers and vendors alike. "The prices suddenly shot up. One month back, we sold onions for Rs.30 a kilo and now we are struggling to sell the same for Rs.85," said Kulasiri Silva at the Pettah Market.
He said that while Pakistani potatoes are being sold for Rs.45 per kilo, local potatoes are Rs.70.
Upul Dahanayaka, another vegetable vendor at Pettah Manning Market has given up. " I only bought onions this time. Potatoes are not selling too well. People who used to buy a kilo are buying 250 grams. And, they complain that the taste is not good either," he said.
Mala Samarajeewa, a housewife from Kelaniya said that she can only afford to buy half the quantity of onions she usually does. "Since no curry or sambol will be the same without it, I bought 250 grams for now."
People don't want to buy the imported products for the quality is low. The onions are not as tasty and the potatoes are watery and soggy once cooked, say vendors.
Sixty five year old Ranjini Weerasinghe, a housewife with four mouths to feed, was seen debating between quality and price. Finally deciding to go for price, she bought the cheapest onions that were available. After all, onions do not make up an entire meal.
In order to sustain the supply of these items to the markets, the Ministry has begun to import Dutch, Iraqi and Australian items. Mostly Dutch though. But even these have not brought down the local retail price due to the high cost of Dutch potatoes and onions. Since the onion crisis has affected the entire south Asian region, the demand for Dutch produce has gone up resulting in a price hike from $200 to $375 per metric ton.
CWE's Additional General Manager (actg), Wimal Jayasekera said that Dutch onions are the best available at present.
"Iraqi imports are faced with shipping problems and Australian is off season, and in other countries the prices are too high."
He said that local farmers imported the seed onion and potato from India and due to the low supply of seeds, local production has nearly come to a halt.
"The ban on Indian exports is likely to continue until February. We cannot find the correct seeds for cultivation locally," Jayasekera said.
According to officials the majority of our consumption demand is met by Indian imports.
ARTI sources said that usually of total imports for the whole year, 30 per cent is during this season (October- December). This is also the period when annually prices rise to meet the festive - Christmas and New Year- celebrations.
But already price increases have become unbearable for the consumer. Compared to last year's prices of these products in the same week, (6-12 November ) Wedalan (medium) onions have increased by Rs.34, big onions by Rs.51, Welimada potatoes by Rs.30 and Nuwara Eliya potatoes by Rs.31 per kilo.
So when can consumers expect affordable, but good quality onions and potatoes?
The CWE claims that it sells potatoes and onions -Dutch imports- at Rs. 45 and 55 respectively. But outside, prices appear to depend on the mood of the vendor and the origin. Anything between Rs. 75 and Rs. 125 goes.
With little consumer resistance and low stocks it certainly has become the day of the vendor, while the consumer makes do without what were once two staples in the family diet.
---
More Plus * Cholera comes to Colombo * Preventing cholera: dos and don'ts * How you can get it * Remember:
Front Page| News/Comment| Editorial/Opinion| Business| Sports | Mirror Magazine