V-bomb sets poser on SAPTA's future
By Feizal Samath
Controversial Indian nuclear tests this week which drew international condemnation and concern and called for economic sanctions against the South Asian superpower, may have trade repercussions in little Sri Lanka too, economists say.
While the Colombo stock markets - which generally follow Bombay trends - may be least affected by the events in India and the global outcry, trade and investment between India and Sri Lanka may suffer and the long-term sustainability of SAPTA (South Asian Preferential Tariffs Agreement) could be in the balance with Pakistan becoming a reluctant partner.
"SAPTA would (in future) be dead as a dodo," contends Dr Saman Kelegama, economist and executive director of the Institute of Policy Studies, arguing that the Pakistan-India rivalry would continue downhill and block all regional trading arrangements.
Dr Kelegama said that Pakistan is unlikely to extend any cooperation to SAPTA with India calling the shots, as far as regional co-operation is concerned. "Tensions will mount and trading cooperation between the two countries would be the furthest on their minds, thus putting SAPTA in disarray," the economist said.
The United States and Japan have announced trade sanctions against India after it twice tested nuclear weapons this week.
The US sanction law forces cuts in military and economic aid, and potentially worse, requires the US to oppose loans to the country by international lending agencies.
It also bars US bank loans to the country. Japanese sanctions also cover economic assistance and loans. Dr Kelegama said that in a worst-case scenario, the World Bank and the International Monetary Fund can be persuaded by the powerful US to cut concessional and other aid to India, which would hurt its economy and cut growth rates and impact on other connected sectors.
Other regional grouping and international agencies like the European Community may then fall in line with US sanctions.
"If credit lines fall to India, then that country's investment capability will be curbed internally and in regional countries like Sri Lanka," he noted. He was hopeful that the crisis won't escalate into the scenario he had envisaged a view shared by other economists and stock market analysts.
Arjuna Mahendran, chief economist at SocGen-Crosby Securities Ltd, said that the Indian crisis was unlikely to have any bearing on the Sri Lankan stockmarkets.
"Fund managers are unlikely to drop out of India," he said. Azra Jafferjee, economist at stockbroker Jardine Fleming HNB (Pvt) Ltd also expressed the same sentiments but said if the crisis was prolonged, Colombo may be affected.
"As of now, there is little impact on Colombo stocks but the picture may change if the situation (global condemnation) hardens and gets prolonged," she said. Ms Jafferjee said that on Thursday, the Bombay stocks sensitive index in fact rose after a fall in the previous day while in Colombo the market fell, on the same day.
She said there was no panic situation for Bombay stocks as far as foreign fund managers are concerned.
"Some of our colleagues in Bombay who are currently on an international road show have reported that fund managers were not unduly concerned about the developments in India and were showing a positive approach to investing in Indian markets," Ms Jafferjee observed.
She said that another factor in Colombo's favour is that it is local investors, since last year, who call the tune, accounting for 60 percent of the trade. "Colombo is now a locally-driven market unlike many years back when foreign investors were in the driving seat," she said.
While it remained unclear - apart from the pronouncements by the BJP-led government and analysts as to the cause for the nuclear tests, one after the other political analysts believe that the tests may have been a political stunt to garner local support.
"The BJP like previous coalition governments is treading a thin line between survival and collapse and needed a tactic that would rich dividends and ensure their continuance in power. The nuclear tests have, in that aspect succeeded, as it has got widespread support from all sections including the opposition," one analyst said.
He said that it may also have been to appease hardliners in the fragile coalition who wanted a show of power against threats emanating from neighbouring Pakistan and China.
But one thing is certain. It would be much harder to quicken the process of regional cooperation in trade through SAPTA and SAFTA (South Asian Free Trade Zone) as India and Pakistan get set for a new round of bitter confrontation.
The SAARC summit in Colombo due around mid-year also hangs in the balance unless current chairman Maumoon Abdul Gayoom of the Maldives and Sri Lankan President Chandrika Bandaranaike Kumaratunga are able to persuade the two rivals to "shake hands" and meet in Colombo.
---
Stress on plant efficiency pays dividends for Kabool
In an economic climate where the textile industry seems to be rolling downhill, one company has reached the dizzy heights of success. While stiff competition from other Asian countries has nearly killed the domestic textile industry the Kabool group of Korea purchased the ageing government owned Thulhiriya Mills Complex for US$ 6.5 mn in 1990.
The key to the success of the company has been heavy investment in an efficient new plant.
Since the original purchase, a further Rs. 91 mn has been invested to replace nearly 95 per cent of the existing machinery. But some machines have been replaced twice over to keep up with the changing technology, Kabool Lanka Director Administration, A B Sosa said in an interview with The Sunday Times Business .
Kabool now produces 16 mn kgs of yarn, 30 mn yards of grey cloth and 30 mn yards fabric finished annually. Most of the production is exported directly to their buyers mainly in the US. Indirect exports are sold through the local apparel factories, who in turn, stitch the garments and export it.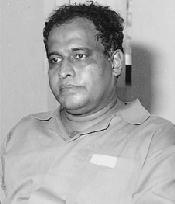 Felix Ferenando G M Kabool Training center


With the recent liberalisation of the textile industry, Kabool is permitted to dispose upto 50 per cent of their total production to the local market.
"However, this is not possible as we don't have enough capacity to sell to the local market," he said.
Export turnover has risen from a mere US$ 3 mn in 1990 to a whopping US$ 86 mn in 1996. The company's projected turnover for 1997 is US$ 130 mn.
As part of its expansion programme, Kabool invested US$ 10 mn to generate their own 11 MegaWatt power plant.
"When the CEB was supplying us, our monthly bill was around Rs. 28 mn, now our costs are around Rs. 12 mn," Mr. Sosa said.
Kabool Lanka also purchased Mattegama Textile Mills recently. Kabool has completely re-configured the spinning mill into a lace production plant.
Part of the production is being exported at present. Though Mattegama is also permitted to dispose 50 per cent of its produc in the local market, Mr. Sosa doubts they would do so as the finished products may be too dear for local customers.
Workers are provided with housing (for junior and senior executives), free meals, uniforms, medical facilities. The critical problem of transport has also been solved by a company owned fleet of buses.
The buses are run round the clock to cover the changing shifts on a radius of 30 km on all trunk routes. Those workers who use company transport, contribute a nominal 30 per cent of the standard bus fare.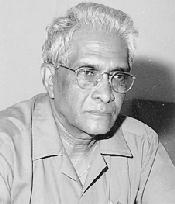 A.B. Sosa Director Administration



When Kabool took over the plant there were 3100 employees. Now the company employs over 4200 persons.
A similar service has been introduced to the workers at Kabool Lace. At present, two buses are being operated from the Mattegama Mill.
The Group's other projects in Sri Lanka are Kabool Magnetic and Kabool Developments.
Kabool Magnetic is a US$ 25 mn investment to manufacture computer components such as disk drives, computer heads, tape drives and the assembly of printed circuit boards. At present, nearly 1,100 persons are employed at their factory in the Katunayake Free Trade Zone.
Kabool says it has so far been able to retain its markets despite falling East Asian currencies making their products cheaper.
However the crisis has meant that Kabool Lanka could no longer depend on its parent company for funding.
Kabool Lanka now has to generate their own funds. "So far we have been able to survive, and our market has remained strong," Mr. Sosa added.
---
Golf decided Lanka it is
Chairman Kabool Group C H Park decided to invest in Sri Lanka during the height of the JVP uprising in 1989. He had witnessed mutilated bodies lying outside his hotel and everyone was discouraging him from investing in Sri Lanka.
However, during a golf match with the then Korean ambassador, Mr. Park had won the first round, which he thought was a good sign and opted to purchase Thulhiriya Textile Mills.
Incidentally, the Sri Lankan Mill was the first overseas investment under his leadership. Since then the company has invested in Central Asia and is now vertically integrated from the growing of cotton to production of finished fabric
---
International Training Centre
Kabool has recently built an international training centre at a cost of US$ 7 mn in the Thulhiriya factory premises.
The centre not only trains the group's own people in Sri Lanka, but also serves the needs of the Kabool Group companies abroad.
Any excess capacity is available for use by local institutions.
The main building is equipped with 9 lecture rooms with audio, video and other training aids, two language laboratories which can seat 35 trainees, a computer training facility, and a library.
The Centre also houses an auditorium to seat 300 trainees and is equipped with 'state of the art' video and audio equipment.
Residential facilities are available for those participating in the programme for 250 people.
Recreational facilities consist of a six=hole golf course, tennis court, swimming pool and a cricket ground and a 400=metre running track.
---
Commercial Bank tops growth figures
The Commercial Bank of Ceylon has recorded the highest percentage growth in profits in the local banking sector in the first quarter of the 1998 financial year, says a company release.
The bank has reported a profit before tax of Rs. 170.9 million for the three months ending March 31, I998, reflecting a growth of more than 25 per cent over the corresponding period last year.
Post Tax profits for the same period, grew by a sector-leading 37 per cent.
"This performance justifiably gives us confidence that we will considerably improve on our performance over the last financial year," said Amitha Gooneratne, Commercial Bank's Managing Director. "We are particularly pleased that deposits continued to grow about 20 per cent, while the growth of advances has risen to I8 per cent."
Commercial Bank's Deputy General Manager Ranjith Samaranayake said the bank continued to maintain the highest capital adequacy ratio among local banks. The ratio maintained by the bank was more than double that specified by the Central Bank, and is a reflection of the stability of the institution, he pointed out.
The Commercial Bank has the largest network of computer-linked branches in Sri Lanka, with 47 of its 53 branches offering customers "ComNet" facilities, allowing them to access their accounts in any of the linked branches.
The bank's expansion plan for the rest of the year envisages the opening of several more branches.
Among the highlight of the first quarter of the year was a 3 for 10 bonus issue which raised the Banks sharecapital to Rs. 325 million, and the launch of "Arunalu", a new savings scheme for minors.
Other recent products which are steadily gaining popularity include the "Nivahana" Housing loans scheme and the Progressive Saver Account, which pays a bonus on the interest earned by the depositor.
The Commercial Bank is in the process of structuring, an unsecured debenture to raise Rs. 500 million which would be utilised for long-term lending and to develop the debt securities market.