The Fantastic Play Planet, a show not to be missed
View(s):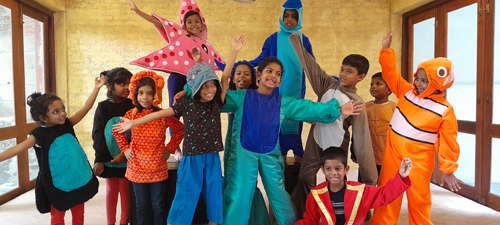 A cast of  some 70 enthusiastic young actors will be on stage in "The  Fantastic Play Planet''  – an exciting collection of plays for both kids and adults presented by the Sashi Mendis Studio of Drama and Speech. The production goes on the boards at the Punchi Theatre on May 27 and 28 at 5 p.m.
The enchanting story of Puff the Magic Dragon, The Dancing Doll, who discovers how important her talents are, The Rainbow Fish, who discovers the importance of sharing, are some of the plays, along with a prize winner at the Trinity College examination – the fantastical Girl Fish. A Sri Lanka based comedy  "The Unhappy Politician" which had the audience in fits of laughter at a previous staging, and  "The Pig Organ", acted by slightly older students where the King diabolically turns into a pig all go to make The Fantastic Play Planet,  a production not to be missed.
Searching for an ideal partner? Find your soul mate on Hitad.lk, Sri Lanka's favourite marriage proposals page. With Hitad.lk matrimonial advertisements you have access to thousands of ads from potential suitors who are looking for someone just like you.