'Gajaman' makes records
View(s):

By Susitha Fernando 'Gajaman', comedy 3D movie made based on yesteryear popular comic character created by Camilus Perera created history in the recent past with 51,000 domestic patrons and 38000 viewers in Australia within the first ten days of its release. Cartoonist Camilus Perera's Gajaman was one of the most popular cartoon series that appeared with comic strip magazine 'Sathsiri'. Originally created in 1960s, the cartoon series was so popular Camilus Perera published a separate newspaper on 'Gajaman' Young director Chanaka Perera made 'Gajaman' to the production of John Fonseka and Chamika Jinadasa. The film is a juncture in Sri Lankan cinema history as it marks the first ever three dimensional (3D) animation movie using motion capture technology in Sri Lanka.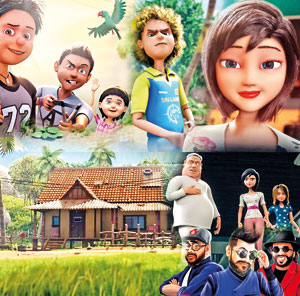 The two lead characters of the film were dubbed by popular dubbing artist duet, Suneth Chitrananda and Gaminda Priyaviraj. Other cast includes, Rashi Prabodha, Yureni Noshika and Sunil Perera. Music composed by Ravihansa Wetakepotha and Anushka Udana (Wasthi Productions) The film revolves around Gajaman and his connection with Magodisthuma. Gajaman, the most trustworthy aide of Magodisthuma, is assigned to escort his daughter who is returning from higher studies in abroad. But when Gajaman sees Padmi, the politician's daughter, he falls in love with her at first sight. But Gajaman is reluctant to express his love and on top of that Padmi speaks in English, the language Gajaman has no clue about. Over the next few days and weeks, the love-struck Gajaman makes every possible attempt to reach out to Padmi and express his feelings for her, well aware of the fact that if his boss gets to know he will surely be in hot water. He even signs up for an English class to master the language to a level where he can converse with her and maybe even impress her. The news of Gajaman's infatuation for his daughter reaches Magodisthuma and he is infuriated. He storms into Gajaman's home and banishes him from the village, threatening to kill him if he ever sets foot in the village or attempts to get in touch with his daughter. Fearing for his life, Gajaman has no choice but to run away from the village not knowing if or when he will ever be able to return. He contemplates how his whole life has fallen apart because of his love for Padmi. While he is wallowing in his sorrow, it so happens that an unexpected turn of events presents him with the opportunity to turn his luck around and get his life back on track.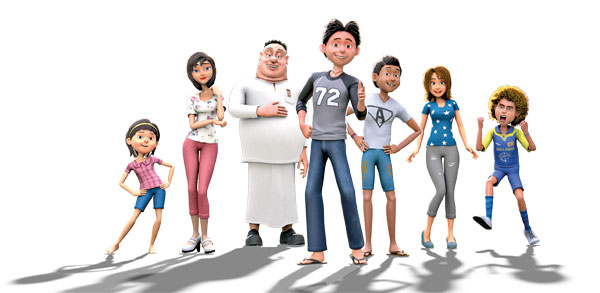 Searching for that next furry family member but couldn't find one in your area? Hitad.lk has the solution with our extensive listings of dogs for sale in Sri Lanka!