Seven stars share the Best Actor award
By Susitha Fernando
Sixth Hanoi International Film Festival
View(s):

In an unprecedented victory, seven Sri Lankan actors of Aruna Jayawardana's 'Maariya' or 'Angel of the Ocean' won the Best Actor award at the recently concluded 6th Hanoi International Film Festival.
Talented stars Hemal Ranasinghe, Mahendra Perera, Dasun Pathirana, Priyanthasiri Kumar, Ashan Dias, Suran Dasanayake and Darshan Dharmaraj, who passed away recently shared the award for their
exceptional performance in the film scripted by Aruna himself and produced by Indrajith Silva.
Based on a true incident that came across by a group of fishermen from Indonesia, 'Maariya'
competed at the festival, which featured 123 films from 50 countries.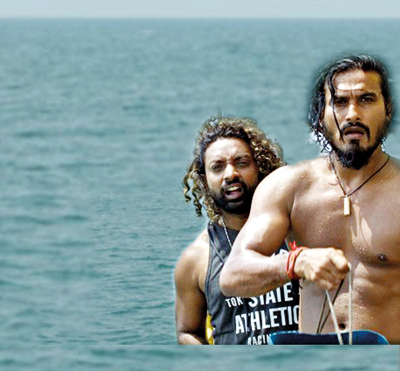 Group of fishermen engaged in their vocation in the mid seas suddenly bump into a guy called Malan who had stealthily hidden in their fishing trawler with the sole intention of illegally migrating to Australia. One morning they find something mysterious floating in the seas and jointly pull it into their trawler believing that it must be a god-sent fortune. But they ultimately find it to be a sex doll.
Though dejected initially, the entrance of the female sex doll create havoc in the all-male team of fishermen. The  atmosphere of the 'friends', who had got on well up to then had gradually begin to corrode.
In September 'Maariya' competed at the 44th Moscow International Film Festival (MIFF). Behind the screen Channa Deshapriya handles the cinematography while Chinthaka Jayakody directs the music.
Searching for that next furry family member but couldn't find one in your area? Hitad.lk has the solution with our extensive listings of dogs for sale in Sri Lanka!