Music News
View(s):

Drake and 21 Savage dominate the UK singles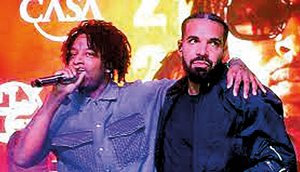 Drake and 21 Savage dominate the UK singles top 10 chart this week with three of their hip hop songs debuting inside. The highest new entry was 'Rick Flex' at No: 3, first track on Drake and 21 Savage's collaborative album 'Her Loss'. The song has many samples on it among them 'Savage' by Megan Thee Stallion (2020), '24s' by TI (2003), 'Red Opps' by 21 Savage (2016), 'I Want You Girl' by Sugar (1973)' and 'Nora's Transformation' by Charles Bernstein (1973). 'Major Distribution' which is track two on 'Her Loss' debuted at No: 5 and 'Circo Loco' the ninth track on the album debuted at No: 7. Drake and 21 Savage's  album 'Her Loss' debuted at No:1 on the UK albums chart.
---
Blur to reunite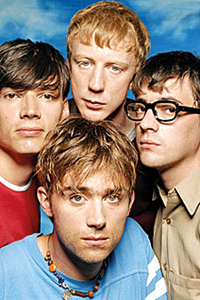 Blur, the legendary Britpop band will reunite for a concert next year on July 8 at London's Wembley Stadium it was announced. It will be seven years since the band last gave a concert. Blur are best known for the hit songs 'Song 2', 'Beetlebum' and 'Country House'.
UK's Singles chart celebrates 70th birthday
The UK's Singles chart celebrated its 70th birthday on November 14. Data released by the Official Chart Company reveal 1404 singles have reached the No: 1 spot since 1952 from Al Martino's 'Here In My Heart' to Taylor Swift's 'Anti-Hero. The bestselling song is Sir Elton John's 'Candle In The Wind 1997'/Something About The Way You Look Tonight' at 4.94 million.
---
Meghan Trainor returns to the charts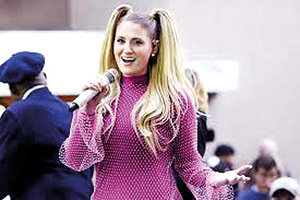 Meghan Trainor who gave Doo-wop a new lease of life a few years ago has returned to the charts with the same formula on her song 'Made You Look'. The track which was released in October went viral on social media before taking off on the chart. In the UK, 'Made You Look' which has been on the chart for three weeks began the chart journey at 28. This week the track climbed from 14 to make its way to No: 8. The song is the second single to roll of Meghan Trainor's current album Takin' It Back'. The video to the track features Trainor's husband Daryl Sabara. 'Made It Look' is her fourth UK top 10 hit song. Her debut release 'All About The Bass' topped the singles chart in 2014. Her last top 10 appearance was as a guest on Charlie Puth's 'Marvin Gaye' which was No: 1 in 2015.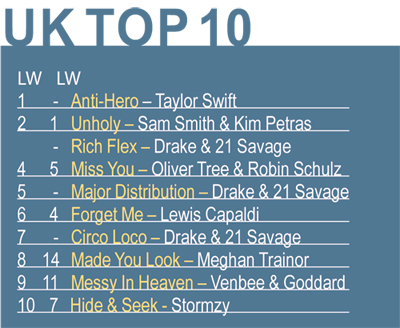 Searching for that next furry family member but couldn't find one in your area? Hitad.lk has the solution with our extensive listings of dogs for sale in Sri Lanka!