The President's Budget speech and an Opposition's dire warning of rising poverty
View(s):

By Sandun Jayawardana  

President Ranil Wickremesinghe's reference to a social media post during his Budget speech on Monday, prompted opposition MPs to accuse him of being prepared to tolerate corruption.

Wickremesinghe had made reference to a social media post by civil society activist Gamini Viyangoda. The way the President quoted the post seemed to imply that it is a lie when rulers say they will create a country free from corruption and waste, and that the problem was far more complex.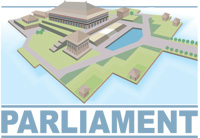 Opening the debate on the second reading of Budget 2023 on Tuesday, Samagi Jana Balawegaya (SJB) MP Dr. Harsha De Silva accused Mr Wickremesinghe of misconstruing a far longer social media post made by the activist to imply that eradicating fraud, corruption and wastage was "a myth." He said the SJB would like to remind the President that this was not a myth and the younger generation he spoke so extensively about believes this to be possible and should become a reality.
"The President spoke very highly of Prime Minister Lee Kuan Yew, saying we needed to follow his path. But Lee Kuan Yew took Singapore down a new path by first putting an end to corruption. He did not say that eradicating corruption was a myth," Dr. De Silva added.
While poverty was only 11% when Gotabaya Rajapaksa took over, it has now reached 27% according to the World Bank while the Peradeniya University estimates it at 40%, the MP noted. "Poverty has increased three-fold. We have to acknowledge that. I agree that reforms are necessary and government revenue must increase. But I also urge you to consider the fact that a lot of people are in absolute poverty," he told the President, who was in attendance.
State Minister of Finance Ranjith Siyambalapitiya rejected Dr. De Silva's argument that the government had not focused enough on ensuring people's social security in the new Budget. He noted that some 60% of the population has requested the government for relief and that this was the first challenge facing the President and Finance Minister.
The Samurdhi allowance has been increased from Rs. 5000 to Rs. 7500 to 1.7 million families while a further 7.2 million families on the waiting list will also be paid an allowance of Rs. 5000 till April, he added. "We have set aside Rs. 852 billion for relief payments. We are using 10.8% of government revenue for relief programmes. Even the allocations for education and health should be added to this," he asserted.
A clear analysis of the Budget proposals shows that whatever the President may say about presenting proposals that go beyond the ones recommended by the International Monetary Fund (IMF), this Budget is him doing the IMF's bidding, claimed National People's Power (NPP) MP Vijitha Herath. He pointed out that the Budget proposals addressed four of the five recommendations made by the IMF to Sri Lanka in March. These were raising income tax and tax rates, reforming State Owned Enterprises (SOEs), adopting cost recovery energy pricing and a flexible exchange rate. The only IMF recommendation that the government seems to have rejected was to "fight corruption," Mr Herath quipped.
The reality however, is that this crisis was created by the wrong political culture where fraud, corruption and wastage were rampant, Mr Herath stated.
SJB MP Patali Champika Ranawaka, who is sitting as an independent, sounded a dire warning that the country will fall further into poverty during the next two years. "According to the World Bank, unemployment has doubled during the past year. Our poverty level is now at the levels we had in 2005. I predict that this will deteriorate to the level we had in 1991 by 2025. The World Food Programme says 2.9 million people have newly fallen into poverty. Overall poverty in the country is 26% but it is 52% in the estate sector."
He warned that further inaction would pave the way for another revolution by the poor in the near future. Sri Lanka was also at risk of losing funding from agencies such as the World Bank and Asian Development Bank over its failure to take concrete steps to root out corruption.
The policy measures proposed in Budget 2023 includes key reforms in the spheres of enhancing external trade and investment, Prime Minister Dinesh Gunawardena told Parliament. The proposals address issues in the land and labour sectors as well as revenue expenditure and management, SOE reforms, public sector reforms, debt management, financial sector and social welfare he further said.
"We are discussing this Budget at a time when many things of significant importance are in the final stages," The PM said. This includes IMF assistance and the response of multilateral and bilateral agencies involved in the debt restructuring process, he reminded. While people may have criticisms on certain sections of the Budget, he urged MPs to look at the Budget as a whole and join together to pass it.
There were definitely aspects to like about the Budget, former President and Sri Lanka Freedom Party (SLFP) Leader Maithripala Sirisena said. He lauded the President's focus on creating an export oriented competitive economy, an environmentally friendly green and blue economy and a digital economy.
Mr Sirisena however, was critical of the proposal to place Mahaweli lands under Divisional Secretaries. The move would destroy the Mahaweli Authority, he warned, adding that the proposal had been there for many years and he had rejected it when he was President.
The debate on the second reading of Budget 2023 will continue till Tuesday (22), with the vote on the second reading to be held at 5 p.m. on that day. The committee stage debate will commence on Wednesday (23) and continue till December 8, with the final vote scheduled for 7p.m. that day.
Buying or selling electronics has never been easier with the help of Hitad.lk! We, at Hitad.lk, hear your needs and endeavour to provide you with the perfect listings of electronics; because we have listings for nearly anything! Search for your favourite electronic items for sale on Hitad.lk today!