An anniversary we'd rather forget
View(s):

My dear Gota maamey,

I wanted to write to you because it is almost three years to the day when you assumed office as the leader of Paradise. There were no celebrations to commemorate that because most people don't want to remember that day now. Even if they did, they don't like to say they were one of the '69 lakhs'.

Now that you have returned to Paradise after that hurried and ignoble exit, Gota maamey, and are spending your time away from the public eye, you must have reflected on what happened in the months before your departure, what you could have done differently, and what might have been.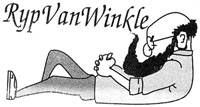 When you were elected, the vast majority of those who elected you genuinely believed that you would make a difference and that a 'system change' was possible under you. They thought that, because you were not a politician and had never held elected office, you would be different to your predecessors.
However, the warning signs were already there. Those who ran your campaign marketed you as the man who 'won the war' against the Tigers, but they also played the racial card, claiming the majority race would be obliterated because of unwitting sterilisations and kotthu roti laced with chemicals.
We must also count among the '69 lakhs', those who believed that a 'snake king' emerged from the Kelani River, albeit in a plastic bottle, to herald the arrival of a new 'king'. The majority of us should have known then that those who use such devious strategies wouldn't have had the best of intentions.
For a few months after you assumed the top job, despite a pandemic enveloping the world and being mismanaged in its early stages in Paradise, most still believed you deserved a chance to prove yourself. So, they gave you even more power at the general election, enabling the 20th Amendment.
Looking back, Gota maamey, you may realise that is where everything began to go wrong. You relied heavily on your friends in the military, appointing them to key posts, expecting them to deliver. They didn't. When you finally learnt that a country doesn't run like the Army, it was too late for you.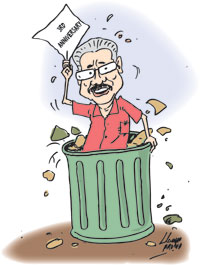 The other mistake you made was to allow the 'usual suspects', most from your own extended family, and the rest being their unquestioning slaves, to run the government for you. Instead of the 'system change' the people yearned for they got more of the same: arrogance, abuse of power and corruption.
Then you had so-called 'experts' leading you up the garden path too. You allowed a medical doctor to advice you on fertiliser. You permitted an unqualified quack to sell a 'peni' that claimed to cure an illness that the rest of the world had no cure for. You took advice from that 'akka' in Anuradhapura.
This is not to say that, it was all someone else's fault and you were always misled. You too came across as stubborn and haughty, telling us that you know best. At first people believed you because of your record in the war. Later, your words 'api thamai hondatama keruwe' came back to haunt you.
When everything came to a head in March and the 'aragalaya' began with 'Gota go home' as a slogan, most of those who advised you and claimed to have your best interests at heart – the Cabraals, the PBs, the Padeniyas and even Basil malli – deserted you, opting to look after their own interests.
Even your friends in the military on whom you kept so much faith, let you down badly. They didn't act fast enough to prevent the events of May 9. Some say they didn't want to. Their intelligence couldn't predict the huge numbers that turned up outside your gates on July 9.
In the end, you were like a fugitive, taking refuge in a country a few days at a time and unable to return to Paradise, or even America, because you had given up your citizenship there. That is a disgrace to Paradise, so we are happy that you are back, though you may have questions to answer in courts.
We haven't heard or seen you in public since then. If you are smart, you will keep it that way, Gota maamey. We do have two former Presidents in Parliament and they are not doing themselves or the country any favours by being there, only devaluing what they achieved during their days at the top.
If not for the plight Paradise is in today, we may have excused your lapses as a political experiment that failed. Yet, those who led you astray are still pulling strings behind the scenes. Mahinda maama is trying to rise again. Surely, being bitten thrice, we should be shy the fourth time, don't you think?
Yours truly,
Punchi Putha
PS: As for history's verdict on you, Gota maamey, you shouldn't despair just yet. Apart from Dearly Beloved, many feel that every leader we have had since JR was not as good as their predecessor. For the sake of Paradise, we hope Uncle Ranil will break that tradition, but we are not so sure about that!