Criss-crosses and double crosses
View(s):

Criss-crosses and double crosses

All eyes were on the Samagi Jana Balawegaya's (SJB) prominent politician on Monday as President Ranil Wickremesinghe prepared to present the 2023 Budget. This was over speculation that he was finally about to jump ship to the Government.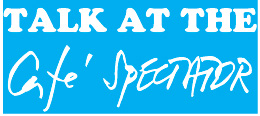 The veteran politico had been vocal in his criticism of the SJB leadership in recent weeks and rumours were floating in the days leading up to the Budget speech that he would be crossing over before the President made the speech.
Journalists were eagerly waiting to see if the rumoured crossover would materialise. However, no such crossover took place. The MP later blamed the reports of a crossover on the media.
Nevertheless, rumours continue to circulate of crossovers from both sides of the aisle before the final Budget vote on December 8.
---
Geetha to direct film on holmana in Parliament
Popular actress turned politician Geetha Kumarasinghe, who is now a state minister, has not given up her film career, it seems.
She says once her political career has ended she will direct a movie called 'Holmana in the Parliament' – or Ghost in the Parliament.
This is after a recent episode in Parliament where Speaker Mahinda Yapa Abeywardena called her a 'holmana'.
Recounting her version of the events , she said during a recent Parliamentary session she had to respond to a question from the Opposition Leader Sajith Premadasa, and arrived at Parliament prepared for it.
However, in Parliament, she was questioned by Parliamentarian Milan Jayathilake without prior notice. Thinking the question was directed to Social Empowerment State Minister Anupa Pasqual, whose ministry used to be part of the Women and Child's Affairs Ministry, she did not respond, at which point she was called a'holmana' by the Speaker.
Ms Geetha Kumarasinghe claimed this was an attempt by the Speaker at humiliating her in Parliament, and facetiously says that once her political career has ended she will direct a movie called 'Holmana in the Parliament'.
---
President's Trailoka comments given different interpretations
Taxes and Cess were not the key words picked up from last Monday's Budget proposals presented by President Ranil Wickremesinghe, it seems.
The President in his capacity as Finance Minister presenting the Budget explored the possibilities of exporting "Trailoka Wijayapatra", causing confusion among many.
Some believed that it was a more refined term than mentioning the common words 'Ganja' or Cannabis.The term was picked on by several MPs in the Budget debate in
the following days, including by Parliamentarian
Eran Wickramaratne, who referred to the Budget as the "Trailoka Budget".
The term originally means "The leaf which conquers three worlds", with the concept of three worlds having various interpretations.The term had recently gained wider recognition in various media, from "Trailokawijaya", a book by Dr. Wasantha Sena Weliange, to songs such as "Trailoka Wijayapatra" by Shane Zing Karunaratne.
Samagi Jana Balawegaya (SJB) Parliamentarian Rohini Kaviratne on Friday recited part of the song in Parliament. Some in the House were wondering if any of their colleagues were actually living in a world of Trailoka given their antics inside the House.
---
Millions of people hear about Sri Lanka for the wrong reasons
In this week's million-dollar American TV quiz show, "Jeopardy" onABC TV, one of the questions in a semi-final episode related to Sri Lanka. The question:
"IN JULY 2022, THE OUSTED PRESIDENT OF THIS COUNTRY FLED WEST ACROSS THE INDIAN OCEAN TO THE MALDIVES".
Two out of the three semi-finalist contestants got the answer right: Sri Lanka. A third contestant wrongly identified the country as Indonesia.
All three will go to the finals however, based on their other answers for the million-dollar jackpot next week.
The popular TV show Jeopardy has been described as "the Greatest of all Time TV Shows" being viewed by millions across the United States five days of the week. From Australia to the US,
Sri Lanka seems to be }
in the news, alas, for the wrong reasons.
---
Courses in Pakistan and South Korea; Defence Ministry nominees rejected
There have always been questions about whether the most suitable person is picked for overseas training, workshops and seminars from the public sector.
Recently, two such nominations were made from the Defence Ministry and the recommendations were not accepted as they were not considered to be the most eligible people for the courses.
One event was in Pakistan, the other in South Korea.
"Regional advanced training course on assistance and protection against chemical weapons and emergency response to chemical incidents" was topic of the event in Pakistan.
"Seoul workshop on the peaceful development and use of chemistry for member states of the OPCW in the Asian Region" was the title of the workshop at Seoul in South Korea.
The nominees were management officers and not the ideal nominees for the events and were turned down because they were considered to be not the most eligible.
---
Shocking behaviour by politicos; CEB disconnects Devananda's connection
It is no wonder why there has been a popular belief among the people that there are two laws in the country–one for common folks and another for
politicians and their cronies whose survival is dependent on state resources.
An example would be how many politicians, including some Cabinet Ministers, failed to settle utility bills, with total outstanding amounts of millions of rupees over the years. But they continue to enjoy all perks and privileges without facing consequences while ordinary citizens would be served a Red Notice for outstanding bills of more than Rs 5000 and face the danger of connection being cut within weeks to make the payment on time.
The latest example is how Fisheries Minister Douglas Devananda dodged electricity payments to the debt ridden Ceylon Electricity Board (CEB) for years at his office in Jaffna–Srithar theatre, a one time cinema hall in the town–with a total outstanding bill of Rs 8,550,982.50 from November 1998 till November 2014. However, his office took steps to pay utility bills from December 2014 onwards, but arrears are yet to be cleared.
Despite many written instructions being given in the past to make the payments, no attempts were made to settle the outstanding bills. Finally, the local CEB team had to disconnect the line to his office this week.
It was revealed that the CEB had incurred a massive loss of Rs. 44.31 billion in the third quarter of this year (from July to September) compared to a loss of Rs. 21.45 billion during the same period last year, due to high costs for fuel and coal along with operational expenditure, according to the latest CEB financial statement.
Maybe it was time for the CEB to go after high profile utility bill dodgers and their cronies rather than targeting the poor people in villages who, these days, were conscious of their electricity usage considering the recently introduced sharp increase in tariffs.
---
Something fishy in Fisheries Week
The International fisheries day is to be marked tomorrow and coinciding with the celebrations, a Fisheries Week is being marked.
The Fisheries Ministry Secretary had sent out letters to possible sponsors
for financial assistance to make the event a success.
The letter called for sponsors to make the deposits to the Ministry Secretary's official account.
The question has been raised whether it is possible to seek direct sponsorships for financial assistance for an event without following the protocol and proper approvals.
---
Ranil on Harsha cause laughter in Parliament
Opening the second reading of the debate on 2023 Budget on Tuesday, Samagi Jana Balawegaya (SJB) MP and Parliament's Committee on Public Finance Chairman Harsha de Silva launched a blistering attack on President and Finance Minister Ranil Wickremesinghe's Budget speech.
He said President Wickremesinghe would not be able to bring about meaningful economic change given his dependency on the Sri Lanka Podujana Peramuna (SLPP).
President Wickremesinghe, who was in attendance and who had listened to Dr. de Silva blast his speech for more than 30 minutes, then quipped loudly, "Yesterday, he (De Silva) told me it was a good United National Party (UNP) Budget," to laughter from both sides of the aisle.
Dr de Silva quickly clarified that while he did indeed tell the President there were good reforms in the Budget, he had also said there were two sides to the story. "What I am criticising now is about social security and social justice."
He noted that poverty had increased three-fold from 2019 up to now and said the Budget had not done enough to establish a safety net for those who were in extreme poverty.
---
Sajith plays role of Parliamentary committees
As reported last week some officials received direct invitations to meet Opposition Leader Sajith Premadasa
to discuss national reforms on a range of subjects.
But, these officials after consulting their senior officers decided to stay away as they believed that it would be amounting to taking part in a parallel government.
This week, the Opposition Leader went a step forward and had written to Buddhashasana, Religious, and Cultural Affairs Minister Vidura Wickremanayake to send senior officials from 13 departments and institutions coming under his purview. These included the Cultural Department, National Archives, National Museum, Central Cultural Fund, Archaeology Department and the Film Corporation among others.
The Opposition Leader explained that a Secretariat had been set up at the Opposition Leader's office and the objective was to discuss with senior government officials and to prepare
a national programme aimed at
social change.
Among senior government officials the question is when there was a system of placing their views through Parliamentary Oversight Committees, Consultative Committees and a Ministry mechanism in place what was the justification in discussing reforms with the Opposition?
Whether the Minister will accede to the request is to be seen.
Buying or selling electronics has never been easier with the help of Hitad.lk! We, at Hitad.lk, hear your needs and endeavour to provide you with the perfect listings of electronics; because we have listings for nearly anything! Search for your favourite electronic items for sale on Hitad.lk today!