Teachers sponsor a meal for Children's day
View(s):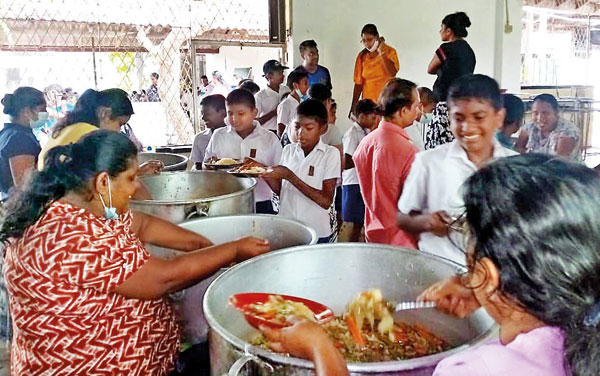 Teachers of Shri Sudharshana Maha Vidyalaya at Madapatha in Kesbewa sponsored a meal for the students on Friday to mark the International day for Children on October 1. Several schools organised events to mark the day. Pic by Indika Handuwala
HitAd.lk is the best and biggest mobile phone market in Sri Lanka, and we guarantee you will find what you need here from our extensive listing of mobile phones for sale in Sri Lanka. Whether it's a budget-priced smartphone for communication, or higher end features with advanced connectivity, there are many different options from which to choose from on our site!