First no fertiliser, now no fuel: Vegetable traders lament
By Yoshitha Perera
View(s):
It was 2.30 pm. The vegetables brought in the morning could not be sold and remained at the shops in the Economic Centre at Narahenpita. Traders were desperately wondering how to make money with the vegetables they had bought by spending hundreds of thousands of rupees.
P K P Sampath, a vegetable trader for 15 years, is experiencing a downward trend in his business for the first time. The Economic Centre in Narahenpita is a VIP market, many hotels and bulk food centres buy vegetables here. However, due to the prevailing Liquefied Petroleum Gas (LPG) shortage all those businesses have come to a standstill.
"There are vegetables worth around Rs 800,000 in this stall at the moment. But I cannot imagine how to make money from these vegetables by the end of the day. Approximately, 50kg will be wasted," Sampath said.
The vegetable price increase and the impending shortage are self-inflicted misery brought upon by ill-conceived plans by the Government to ban chemical fertilisers in 2021, pushing farmers to grow organic crops, despite the warning by agriculture scientists that the move may severely affect production of essential food items like rice and vegetables.
Agri-farmers and business people are currently suffering as a result of the current fuel and fertiliser crisis. Distribution and cultivation of vegetables is very limited at present, and farmers and vegetable traders say that the people may face a severe shortage of vegetables in the near future.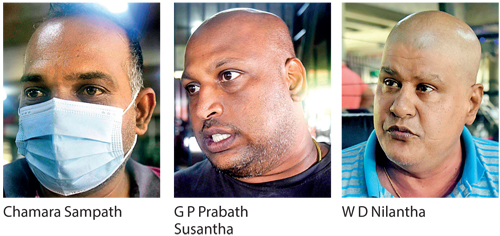 "A 50kg bag of urea fertiliser costs Rs 35,000, but the harvest is poor." Before the chemical fertiliser prohibition, it was Rs 4000. Farmers are unable to sell their veggies at a reasonable price after investing a significant amount of money in their cultivation," W D Nilantha, a trader from the New Manning Market Complex in Peliyagoda said.
Nilantha, who has been in the business for over 30 years, grows and sells Chinese vegetables. He employs about 10-15 farmers in the Urubokka and Deniyaya areas, who offer 25 Chinese vegetables for wholesale and retail markets, including Chinese cabbage, bell pepper, 10 types of salad leaves, celery, coriander, mint, parsley, and zucchini. He claimed that due to the dire shortage of fuel, these farmers were unable to transport the produce to Colombo for days.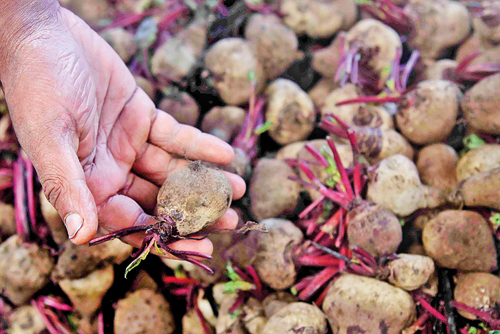 "Many of the vegetables that came in were rotten. About 50kg of 100kg of vegetables have gone bad. The key reason is that we do not get vegetables on the day we want due to the fuel crisis," he lamented.
"The majority of our customers purchase vegetables from us for weddings and other special occasions. The number of individuals attending weddings and celebrations has decreased by half in the recent past. Only 200 of the 400 people invited will show up for such an event. The quantity of food available reduces as the number of guests drops. Our profit is significantly diminished. All sectors have suffered losses as a result of the fuel issue, and retail businesses have virtually ceased," Nilantha said.
The number of vegetables arriving at the New Manning Market, the Western Province's principal marketplace, has reduced drastically. There are over 1,100 retail and wholesale fruits and vegetable shops in the market; nearly 100 have come to the point of shutting down due to the economic downturn, G P Prabath Susantha, Deputy President of the Manning Market told the Sunday Times.  
"Vegetables and fruits are distributed to the Manning Market from dedicated economic centres in Nuwara Eliya, Welimada, Bandarawela, Dambulla, Puttalam and Embilipitiya. However, farmers who used to cultivate 10 acres are now cultivating only five, but they have not been able to get the expected yield from it. The whole country is starving today because the government took advice from people who were not experts in the agriculture field," he emphasised.
P B Ratnayake is a driver who has been transporting vegetables from Hanguranketha to the Manning Market for over six years. He travels more than 400 kilometres a day and used to spend Rs 15,000-16,000 on diesel before the price hike. Today he spends more than Rs 33,000 a day on fuel alone.
"We used to haul approximately 300 sacks of veggies a day, but today we only deliver 80 to 100 sacks. Due to a fuel shortage, I had to halt hauling veggies three times last week. Another concern is that there is no transportation for consumers to come to the Manning Market," he stated.
Tomato prices in the market are high these days, with one kilo selling for Rs 700-750, Chamara Sampath, another wholesale tomato merchant, noted.
"Tomatoes are the mainstay of our business. We buy tomatoes from Suriyawewa, Kandy and Bandarawela. Now the yield is very low. Chemicals and pesticides are not available to farmers in sufficient quantities. The current tomato crop is also running out. Currently, tomato cultivation is being prepared only in Kandy and Balangoda. In a few days we will have to quote the prices of vegetables in dollars," he said.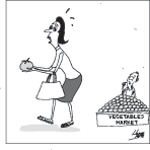 "If the price goes up this way, consumers will refuse to eat tomatoes. Then we have to automatically reduce the price, because the demand decreases. But it is a huge loss for us. So far only a few vegetables have gone up in price. Prices of most vegetables are average. But there is an opinion among consumers that the prices of all vegetables are high. There are also cheaper vegetables. They can run the business. But this message is not going to reach the masses," he added.
Prime Minister Ranil Wickremesinghe recently pledged to purchase enough fertiliser for the next planting season in order to enhance production and meet the country's 22 million-strong food demand.
President Gotabaya Rajapaksa's decision in April last year to restrict all chemical fertilisers dramatically reduced crop output, and while the administration has since lifted the ban, no significant imports have yet occurred.    Meanwhile, Japan's government, which has long had commercial links with the country, offered USD 1.5 million in aid last Friday (20) to help the administration deal with the ongoing economic crisis. The money will go to the United Nations World Food Programme (WFP), which will utilise it to help children and families in need.
The best way to say that you found the home of your dreams is by finding it on Hitad.lk. We have listings for apartments for sale or rent in Sri Lanka, no matter what locale you're looking for! Whether you live in Colombo, Galle, Kandy, Matara, Jaffna and more - we've got them all!