See what happened in Sri Lanka–Kenyans warned of banning pesticide
View(s):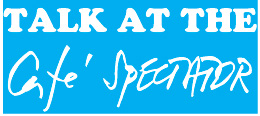 Some of the Government's ambitious policies and decisions met with severe protests locally–internationally they became a textbook case for the consequences of poor policy planning.
The Dhaka Tribune of Bangladesh ran an Op-Ed this week titled: "How Sri Lanka became the island of a thousand errors." It was written by Tim Worstall, a senior fellow at the Adam Smith Institute in London. The column gave some insight into what went wrong in Sri Lanka's economy and how poorly we were managing it.
Last year, Bangladesh granted a credit facility of US$ 200 million to Sri Lanka under swap facility–becoming one of the regional economic blocs next to India.
Some excerpts from the Op-Ed:
"Or as we, who have read our economic textbooks, can point out, you can fix the price of something but not the quantity, or the quantity but not the price. If you try to fix both, then you'll get none at any price."
"You can only have a foreign exchange shortage if you're trying to fix the price of that foreign exchange"
"A government that doesn't know this… well, perhaps we shouldn't be all that surprised that they're also having problems with debt. They borrowed more than they can pay back and it's not hugely difficult to understand why people aren't willing to lend them even more."
"So, we know all of that and the Sri Lankan Government seems not to. Which does mean that we are more qualified to run Sri Lanka than that Government is, but unfortunately that's not how international affairs work out. Fun as the concept of Bangladesh acquiring a colony is, they don't let us do that sort of thing any more."
Not only that, the Kenya based Business Daily Africa platform ran a column on Wednesday with a headline that goes: "See what the pesticide ban did to Sri Lanka."
"If it is possible to learn from the mistakes of others, a moment has come for our parliamentary committees and the Agriculture Ministry to take a good look at Sri Lanka. For, what better way to implement great policies than by seeing their impact beforehand."
"And, as the Kenyan establishment continues to flirt with the idea of banning most of the country's pesticides, it now has a full example of a country that did it."
---
Wildlife: Who are the villains?
A Wildlife Protection State Ministry official is telling journalists to report on "other issues of the country" when they inquire about the state of the National Zoological Gardens.
Management at the zoo has fallen into a virtual state of anarchy in recent times as animals, birds and reptiles which are safely secured in cages have suddenly gone missing, before later being found in cages which have been under lock and key.
Rather than telling journalists to focus on other issues, officials who turn a blind eye on issues at the zoo might do better to keep a lost and found box at the gate so that animals that go missing from the zoo can be dropped off.
Ministry officials aren't the only ones trying to shoot the messenger. Wildlife State Minister Wimalaweera Dissanayake angrily lashed out at the media this week over what he claimed was biased coverage against him over reports of wild elephants dying after eating plastic waste from garbage dumps.
Mr Dissanayake has become incensed due to the attention the issue has got after Oscar winning Hollywood actor and environmentalist Leonardo DiCaprio tweeted a news story about how elephants were dying after eating plastic waste at a garbage dump in the Pallakadu village in Ampara.
On Friday, he responded angrily to a a private television channel journalist, who asked him about the situation. The State Minister claimed he was digging trenches next to such dumps as a tactic to keep elephants away, but lamented that he was not getting "even five cents" from the Government for this purpose. He alleged some officials and the media were obstructing these efforts.
Environmentalists though, have decried the tactic of digging such trenches as a complete failure, saying the trenches have created even more problems as they get filled with water, resulting in them becoming death traps for many animals who fall into them. The media have also highlighted how plastic from the dump has become mixed with the water, resulting in further environmental pollution. Yet, for Mr Dissanayake and his officials, it is the media who are the villains for pointing out these shortcoming.
---
Maharagama UC Chairman in crisis after crisis
Maharagama Urban Council Chairman Viraj Lakruwan Piyaratne has been produced before the Gangodawila Chief Magistrate Prasanna de Alwis following an alleged assault.
Mr Piyaratne allegedly assaulted the former Maharagama UC Chairman Kanthi Kodikara while she protested over the demolition of public toilets in Maharagama last Friday.
Following the incident, Ms Kodikara had lodged a complaint with the Maharagama Police and admitted herself to the Sri Jayewardenepura hospital in Kotte.
Mr Piyaratne had surrendered to the Maharagama Police following the complaint, and was produced before the Magistrate. He was released on two Rs 200,000 surety bails. The Magistrate said the case should be heard for the second time on March 9.
Mr Piyaratne too had lodged a complaint with the Maharagama Police claiming that Ms Kodikara had obstructed him from performing his duties.
Meanwhile, Ms Kodikara told the media that she and several other council members had protested over the demolition of the public toilets. She said she sat on the loader bucket in protest against the chairman's actions, but Mr Piyaratne pushed her off the loader bucket and assaulted her neck and back.
Ms Kodikara was discharged from hospital on Thursday.
Some council members were also accusing the current chairman of selling 590kg of steel bars collected from the demolished toilets and another 228kg of steel bars. The council members claimed that the chairman had not informed the council or called for tenders to sell the steel.
Following the complaints of the council members the Maharagama Police had located the steel at a steel collection shop.
They also alleged that the chairman had secretly used a council lorry to allegedly transport steel without calling for tenders. The Police had arrested four suspects over transporting the steel, and they were to be produced before the magistrate court.
---
What's in the cards for Lanka to do business with Turkey
Sri Lanka was making international headlines in recent weeks on the lines of potential default of debt payments that would lead the country into bankruptcy soon. Turkey on the other hand, was way ahead with unreasonable inflation rates and further depreciation of its currency lira, as President Tayyip Erdogan determined to keep the policy rates low.
A Reuters poll showed this week that Turkey's annual inflation rate is seen rising to around 47% in January, the highest in nearly 20 years.
According to reports from Turkish media quoting independent economists, the country's current inflation is more than fifty percent as the lira continues to further depreciate against dollar.
Turkish President Erdogan made it clear that his economic policy decisions are in keeping with the Islamic faith even though many Turkish citizens lost nearly half of their purchasing power within weeks.
Turkish Foreign Affairs Minister Mevlut Cavusoglu was here on Friday on an official visit and he called on President Gotabaya Rajapaksa at the Presidential Secretariat.
Minister Cavusoglu said the diversification of bilateral trade would open up the Turkish market to a wide range of Sri Lankan products while assuring that steps would be taken to educate his country's entrepreneurs about investment opportunities available in Sri Lanka, according to an official statement issued by the Presidential Secretariat.
Turkey was one of the leading markets in Europe for 'Ceylon Tea' despite many competitors. Last week, the Government announced that an agreement had been reached with Iran to settle US$ 251 million in oil import dues by trading tea. Not sure what's in the cards for Sri Lanka to do business with Turkey as both nations are currently experiencing a financial crisis.
---
48 former and sitting ministers in hot water
Forty eight former and sitting ministers owe the National Water Supply and Drainage Board (NWSDB) nearly Rs 10 million in unpaid water bills.
At least one paid up his bills this week after being warned that legal action would be filed against him.
Some former ministers had not paid water bills for their personal residences but most were in arrears for official residences they occupied when they were in power. A few had unpaid water bills for both official and personal residences.
Some of the outstanding bills amounted to more than Rs 200,000. In some cases Water Board officials who went to disconnect water supplies had been chased away by these politicians.
Water Supply Minister Vasudeva Nanayakkara had directed officials to take legal action against the politicians after learning of the outstanding bills which had not been settled for several months.
The best way to say that you found the home of your dreams is by finding it on Hitad.lk. We have listings for apartments for sale or rent in Sri Lanka, no matter what locale you're looking for! Whether you live in Colombo, Galle, Kandy, Matara, Jaffna and more - we've got them all!