QIB Campus opens doors for foreign medical degrees (MBBS/MD) in achieving your dream of becoming a doctor
View(s):

QIB Campus is a government-registered renowned institute opening its doors for the local students in achieving their dream of higher education. With experience spanning over 17 years, It has provided a trusted service with a well-established network of local and international universities and higher education institutes. It maintains branches in Australia, England, Russia, and Ukraine and has won many accolades in 2017, 2012, 2011, and 2009 winning recognition both locally and internationally.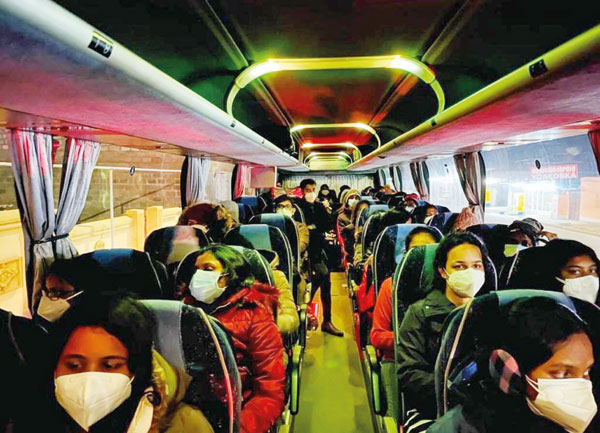 QIB Campus is happy to announce that a team of Forty-five medical students who studied online from June 2020 left for Yerevan State Medical University (www.ysmu.lk) in the Eastern European country, Armenia in February 2021 for their medical degree. They will study for six years in English medium. The institute made arrangements for the students to learn online from June 2020, and it has paved the way for them to manage their money and time effectively. This factor also has enabled the institute to win the hearts and minds of the parents of the students.  Another factor is the ability to complete the degree in 2026 that has boosted their confidence in QIB Campus.
The inception of Yerevan Medical University dates back to the year 1920 and is approved by the Sri Lanka Medical Council (SLMC), University Grants Commission (UGC), World Health Organisation (WHO), European Union (EU), Australian Medical Council (AMC), General Medical Council of UK (GMC), United States Medical Council (USMC) and Canadian Medical Council (CAMC). It is one of the leading government medical universities in Eastern Europe.The university provides complimentary breakfast to students and teaches the French language from the first to the final year. Another noteworthy feature is that the students are directed to ERPM, AMC, and PLAB examinations from the third year by the university.
An education loan scheme with a repayment period of 12 years has been introduced for future doctors by the government banks for the first time in the annals of higher education history in Sri Lanka. The salient feature of this loan scheme is the ability to pay only the interest portion during the first eight years.
Students who complete the MBBS degree programme in six years and pass the ERPM exam have to work for another year as an intern  to apply for an appointment in the Sri Lanka State Medical Profession. "After a student gets appointed as a government medical professional, we can make arrangements to obtain another loan to settle the previous loan he/she has obtained under the above scheme, which will release the burden to a greater extent" said an official of the QIB Campus.
"We are happy to announce that a limited number of scholarships for students of the academic year 2021/2023 are available which they can reserve a place by registering before 17th of May 2021" added the official. Eligible students can register by logging on to www.qib.queensia.com website. They can contact 0787 855 855 or 0763 468 568 or log on to www.qibcampus.com / www.queensia.com websites for more information. For details about past scholars, they can visit www. youtube.com / qibcampus.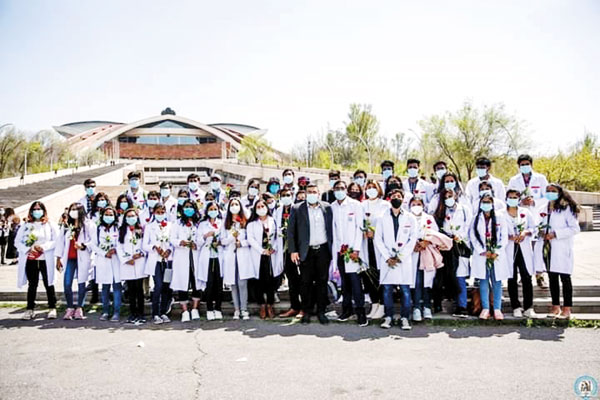 QIB Campus, with its experience and unblemished reputation of more than 17 years, has made arrangements to offer education scholarships in more than 100 other degree programmes in addition to medical as well.
"Doctors and their children who have identified the specialty of QIB Campus has joined us confidently in becoming scholarship holders and to obtain the MD/MBBS  degrees. You can get more details by speaking to them too.
Dr. Sirimanna              – 
0775 356  933
Dr. Wasantha Perera – 
0773 485 052
Dr. Mohamed Shibry – 
0717 244 757
Dr. Vineetha Caldera –
0715 177 533
Concluded the QIB Campus official. 
For registration – www.qib.queensia.com
For more information – 0787 855 855 or 0763 468 568
For past scholars – www. youtube.com / qibcampus
Naleef Kitchil