Is Australia a Good Idea for Higher Studies during a Pandemic?
View(s):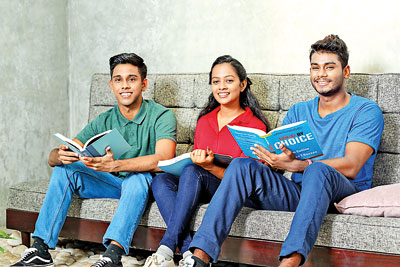 When weighing up options to study abroad, Australia is likely to register as a top contender to all Sri Lankan students. However before venturing to the land down under, a background study is needed for optimum transit.
With the pandemic in full force across the world, things have rapidly changed. Yet the need for education at a reputed university is as strong as ever. Australia remains a high quality and welcoming destination for international students. The Government has announced a range of visa measures to support students.
Even though the global COVID-19 pandemic makes travel difficult right now, Australia's strong public health response means students will be offered a COVID-safe on-campus study experience, in line with Australian public health advice. Despite the current travel restrictions, the Australian Government has recommenced granting student visas.
Health and Safety
Australia is generally a very safe and welcoming place to live and study, consistently ranking among the safest countries in the world.
But it is still important to look after yourself and be aware of the risks that exist – and ways to minimise them. This is particularly important for when you first arrive and are adjusting to your new way of life.
Following best practices will ensure you remain safe and healthy, whether you are handling emergencies, personal and home safety, or natural elements such as sun, water, and fire.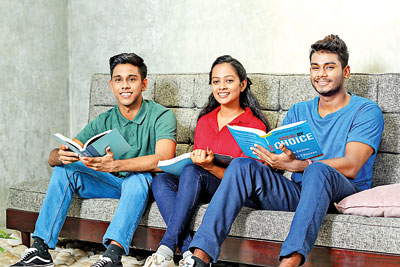 Accommodation
Once you have received confirmation of where you will be studying, you should look for accommodation that suits your needs and budget. Student accommodation is usually highly sought after and requires prior planning. Costs will vary depending on your chosen state, city, and type of accommodation.
Follow the Lead – do as the locals do
Whilst Australia's stunning landscapes are a must-see for any international student, 89% of Australians live in urban areas. Therefore, most do not or have not travelled to the unique, unruly deserts or bush lands.
Australia is filled with the most unexpected wonders. From local hot-spots, pop up restaurants, or a spindly city alleyway, you will continuously find something new.
Australian cities are known for being quite expensive, so it can be a challenge to maximise on the international experience. While the places that are often featured are quite expensive, multitude of the places of more modest places to eat, drink and be merry are available. The secret to find these hidden treasures are to see where the locals congregate and go to!
The Best Universities in the World
Ranked amongst the top 400 universities in the world (QS Global World Rankings, 2021), the Swinburne University of Technology is a world-class, multidisciplinary institution.  Consistently ranked among the top 3% universities in the world by ARWU, Swinburne is a highly sought-after study destination amongst both Australian and International students.
A mere 15 minutes from the center of Melbourne and in one of the city's most attractive inner suburbs, Swinburne's main campus in Hawthorn is the hub of teaching, research, and development activities. The campus offers a well-rounded student lifestyle and a state of-the-art learning environment.
Start today at NCHS
The Swinburne University of Technology has partnered with the Nawaloka College of Higher Studies to enable Sri Lankan students to be a part of Swinburne from the comfort of home.
This will ensure that a global experience will be experience from the inception of the education programme.
Having commenced the degree in Sri Lanka, the students can then select the option of completing their education in the Swinburne campuses in Melbourne, Australia, or closer to home, in Malaysia.
Having adapted to Covid-19, both NCHS and Swinburne have started online education so that students do not miss out or get delayed due to the pandemic. Therefore, students can start In Sri Lanka, and transition to Australia with ease or even complete the degree in Sri Lanka. 
To find out more on how
you can commence your life in Australia, call 0777 899 998
/ 011 5 899 998 or email info
@nchs.edu.lk