Gateway students can earn University Credits up to a year through the University of Arizona Early University Programme while doing their AL
View(s):

Gateway College is proud to announce the launch of the University of Arizona Early University Programme in Sri Lanka through which students are able to complete up to 30 credits that will make them eligible to apply for credit transfer to the second year of undergraduate study while they study for ALs. The credits that are earned will be accepted by not only the University of Arizona but other US universities as well at the discretion of the receiving university.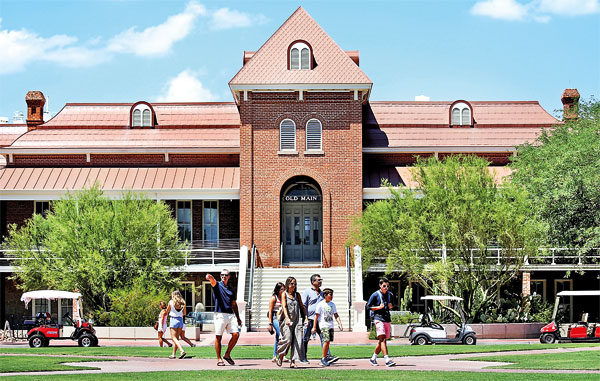 This exciting programme is offered by the University of Arizona Academy (UArizona Academy) to academically talented high school students for them to enroll in a carefully curated set of online college courses alongside UArizona undergraduate students. After completing 15 units, students will be invited to apply for degree-seeking status to continue taking courses towards a U.S. degree. The curriculum is delivered in asynchronous mode using the Desire to Learn (D2L) platform alongside other first year Undergraduate majors at the University of Arizona main campus.
Benefits of joining the UArizona Academy Program:
Significant competitive advantage in College Selection Process
Students receive an official University of Arizona transcript, and may transfer and continue their undergraduate education at the University of Arizona or at another U.S. university.
Opportunity to learn from world class Professors
Gateway College will designate a High School teacher who serves as the local academic advocate.
Lower cost of study and reduced duration to complete a degree
Exciting exploratory courses in a broad range of subjects. Build your knowledge in a subject that already interests you or explore new fields that may inspire you to learn something new.
Students earning a 3.0 GPA on six or more units may be considered for the prestigious UArizona Academy Scholars merit award, which can be used to attend UArizona in Tucson, Arizona, USA. Students are eligible to get scholarships up to $12,500 per annum.
Founded in 1885, the University of Arizona (UOA) is a globally recognised university. It is recognised as one of the top public research institutions in the state, based in Tucson. University of Arizona's is ranked among the Top 100 in the world – U.S. News and World Report, Best Global Universities.