Brandix Corporate Campus – A Pathway to Unleash your Passion for Apparel
View(s):

In unprecedented times like these, the aftereffects of a pandemic will overwhelm many of us. Yet, even in the midst of challenges, there always lies an opportunity for those seeking solutions and are inspired to create change. For those yearning to do all that and more in Apparel Manufacturing, Brandix Corporate Campus (BCC) is the place to go, to explore and unravel a world of creativity, innovation and skills in Apparel.

The fast-paced Apparel industry provides a plethora of opportunities for aspiring young students and professionals, predominantly in Marketing and Merchandising, Operations Management, Supply Chain Management, Product Development, among other areas.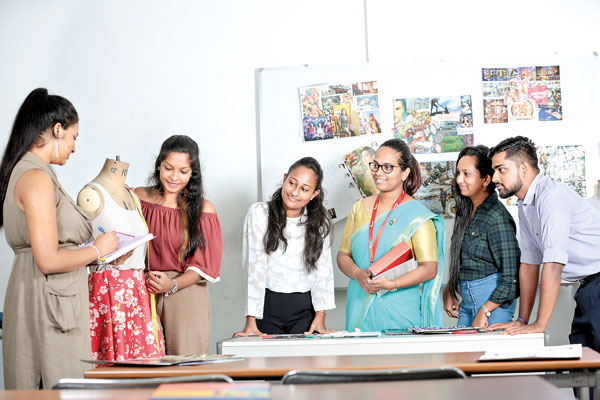 Brandix Corporate Campus, a fully owned subsidiary of leading apparel manufacturer Brandix Lanka Limited, has continuously looked towards the future of Apparel. Led by industry insights from some of the best in the arena, BCC's curated programmes serve the purpose of guiding and inspiring the next generation to transform into skilled, knowledgeable and enterprising professionals geared to take on the Apparel industry as game changers.
BCC will continue to offer its signature Degree programme, Bachelor of Applied Science (Textile Technology) with RMIT University, Australia, designed to provide an all-encompassing learning experience of the global textile industry, and Diploma programmes and other short-term programmes based on industry demand. Our approach in delivering best-in-class insights from experienced professionals, together with practical knowledge, will bring our next generation one step closer to becoming their best self and inspired industry professionals. BCC also provides students with a merit-based reward scheme – a scholarship up to LKR 200,000 for academic and extracurricular achievements.
With nearly a 25-year legacy as an epicentre of knowledge for the Apparel industry, we believe that the right foundation is imperative to mould young dreamers into trailblazers that leave behind a legacy of their own. We invite you to join us at Brandix Corporate Campus as we help you navigate the path to achieving your dreams through inspired learning right here in Sri Lanka. Get a head start for your career with us and be part of an industry valued at USD 5.2 billion in the Sri Lankan economy, that also leads you to explore the opportunities of a dynamic global arena.
To find out more information about our May 2021 intake, visit our social media channels or contact us on 077 044 4401/076 377 5763.