Asian International Academy ( AIA) Ventures into World Recognised Engineering Programmes
AIA was incorporated in 2011 to serve the educational needs of the country.
View(s):
The mission of AIA has been to equip and empower the next generation to reach the highest goals in their chosen fields. AIA is one of the fastest growing educational groups in Sri Lanka and in keeping with our goals provide expert advice and counselling free of charge and have thus garnered a name for our integrity and ethical values.
At AIA we believe that education is the key to optimisation of human capital, and we are driven to offer a range of options that cater to the needs of every vision and dream. AIA maintains an array of educational affiliations which caters to every educational need beginning from pre-graduate level.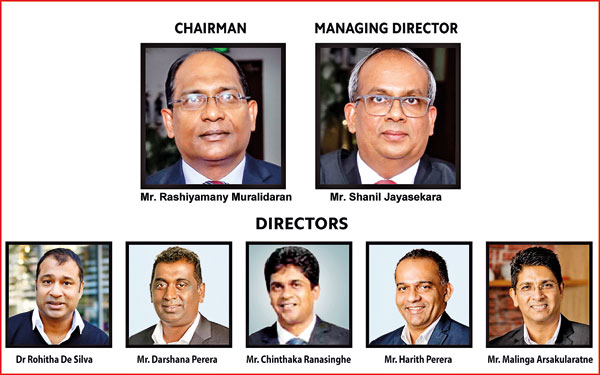 AIA offers options for studying in Sri Lanka, studying abroad or even studying online while being price sensitive.
The options to study in Sri Lanka include:
SLICM (Sri Lanka Institute of Credit management)
ACCA (Association of Chartered Certified Accountants
CFA (Chartered Financial Analyst)
US CPA (U.S. Certified Public Accountant)
B.I.E.T (British Institute of Engineering and Technology
Meu Labs
SLICM
SLICM is a qualification that has the seal of approval from a multitude of organisations in the Banking and Finance sector as well as non-banking companies. SLICM was started in 1988 and enacted by an Act of Parliament in the year 2000. SLIM is offered in Sinhala and English to ensure that learning is not restrictive, and we have trained over 3500 students. AIA is the exclusive tuition provider for SLICM.
ACCA and CFA
AIA together with Alpha Business School offer both ACCA and CFA, two of the most recognised and in-demand accounting qualifications in the world. Additionally, Alpha Business school students can read for a degree from Oxford Brookes University UK and have the option of following diplomas from Concordia International University USA. Ensuring a well-rounded teaching approach, job placements can be arranged during the study period. For further information www.alphabusiness.lk
US CPA
AIA offer US CPA programme in collaboration with Becker of USA. AIA is a Global Partner of Becker.
Engineering and Technology
BIET offers a B.Sc. in Electronic and Electrical Engineering, Mechanical Engineering and Project Management offered from the University of the West of England, Bristol. It also offers Diplomas in Construction Project Management, Higher Diploma in Engineering Technology, Higher Diploma in Mechanical Engineering and Higher Diploma in infrastructure and Networks along with a Foundation University Course.
At present all lectures are offered online.  For further information www.biet.edu.lk
Project Based Learning
MEU labs together with AIA recently launched Sri Lanka's first ever dedicated project-based learning programme. With the intention of ensuring that we shape creative thinkers and problem solvers, the MEU labs team have designed programmes that allow young students to be guided to improve their analytical and cognitive skills. The team comprises of members from University of Colombo, Massachusetts Institute of Technology (MIT), Oxford University, University of Pennsylvania, and Imperial College London, who offer personal guidance through lab-sessions and group tasks, encouraging self-learning and collaborative thinking. For further information www.meulabs.org
Kaplan Study Materials
AIA through Systematics Education offer Kaplan study materials to Sri Lankan Students.
Study Abroad.
If your dream is to study abroad AIA has over 2700 universities in over 40 countries including Canada, Australia, New Zealand, UK, Malaysia.
Moreover, AIA is the exclusive agent in Sri Lanka for the Canadian University Application Centre (CUAC). CUAC has helped over 10,000 students to study in Canada from many countries around the world. Expert counselling and all our services are provided free of charge where University payments due to the respective universities are made directly to the Universities. For further information www.cuac.ca
AIA has also partnered with Acorn Group, in order to offer travel related services to the students. ACORN is a travel conglomerate operating in Sri Lanka, Maldives, and Thailand, encompassing multiple businesses and leading international brands in the travel and aviation industry. For further information www.acorn.lk
For further information on AIA you can visit www.aia.lk