A Virtual Open Day to Give Students the Best Opportunities and Information
NCHS at the Forefront
View(s):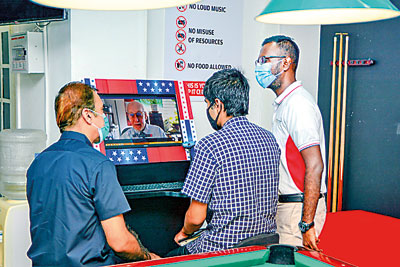 The traditional 'Open day' constituted numerous of the NCHS university representatives coming to Sri Lanka, spending time with current students, prospective students and their families. Scholarships, discounts and early registration would be on offer.
With the pandemic ravaging all international exposure, the plight of 2021 was an enigma. NCHS was determined however to give their students the best opportunities and information, and not allow Covid-19 to 'cancel' yet another essential event
The USA scholarship week was held from the 5th to the 10th of April at NCHS, and ended with a successful E-Meet with university representatives from various partner universities. Students and their families were given the opportunity to sit on a special booth, and spend time with the university representatives, getting all their questions answered and clarifications resolved.
Some of the insights gathered are shared below.
The Time to Understand your Strengths and Weaknesses
If you too are wondering as to why it is useful to commence a degree at NCHS, the main objective is that it will give you the opportunity to learn about yourself. The great advantage of a general education such as the pathway at NCHS, is that students are exposed to various subjects and material, enabling them to make an informed choice regarding their major on transferring to America.
A University to Suit YOU
With the wide range of university partners available at NCHS, you have the opportunity to select the best university for your likes and interests. It was stated for example, that if the warm climate is an important factor, a university located in California would be ideal. Similarly, for someone who enjoys the hustle and bustle, New York is a good option. For the student used to private girls' education, Sweet Briar College is an appealing choice!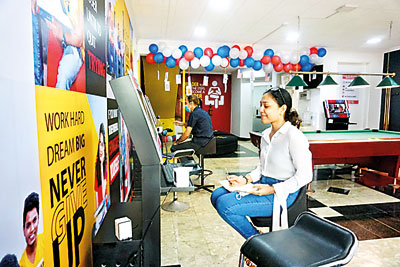 One College, Many Options
In order to provide students with many  options, the Nawaloka College of Higher Studies is proud to have partnered with numerous American universities, to help Sri Lankan students achieve their dream of studying in USA, while starting safely in Sri Lanka.  The option of completing the entire degree in Sri Lanka is also available!
The partner university campuses  California State University Monterey Bay, California State University San Marcos, California State University Bakersfield, California State University, Sacramento, California State University, Northridge, California State University, Fresno or California State University Humboldt,  are a short drive away from iconic powerhouses like San Francisco, Silicon Valley, and Los Angeles. In addition, students can even select to do their degree at The State University of New York at Albany.
NCHS has also widened its reach through partnerships with SUNY Empire state college, Salisbury University in Salisbury, Sweet Briar College, Kentucky at Lexington, as well as Florida International University in Miami.
Guaranteed Entry to America through Nawaloka College of Higher Studies
CEO/ Deputy Chairman of NCHS, Victor Ramanan stated that all the universities are among the top higher education providers and because of the NCHS partnership, will be easily approachable to Sri Lankan students. The pathway will eliminate the hindrances that commonly prevent students from studying at these top American universities.
"Education is for life and is the most valuable investment that is made. Therefore, we at NCHS are proud to offer pathways which equip students with the knowledge and expertise needed for professional success" Mr. Ramanan said.
Best Academics and Facilities
Located in the heart of Colombo 03 as well as in Kandy, NCHS offers the best facilities which include purpose-built engineering and computer laboratories, a resource-oriented library, study areas and ample parking space and reputed academics to administer the programmes. The same syllabus, methods of delivery and evaluation as the partner universities are followed,  ensuring that the pathway programmes conducted at NCHS are of the same standards and quality.
Student loan facilities at special interest rates are also on offer to help students pursue their higher education at NCHS.
For further information call NCHS on 0777 799 997/ 011 5 899 998 or
email info@nchs.edu.lk