Improve the Quality of Life at Home with Purified Air
View(s):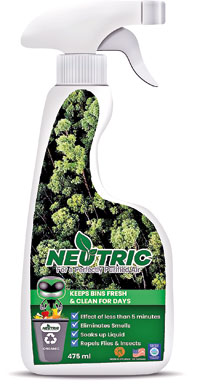 Does bad odour wafting from your garbage plague areas at your home, making your life uncomfortable or even unbearable?
There is one life, but innovations are plenty, and so are the possibilities that come with it!
SLIM Diploma in Strategic
Brand Management Students
Introduce a Paradigm Shifter
A group of students from SLIM Diploma in Strategic Brand Management has after sleepless nights come up with the solution to this problem! Minali, Senal, Aparna, Teshini, Dilki, Bhagya, Kasun.U and Kasun.B have invested the time to ensure that you will never suffer from garbage related odour again. This product is a special edition of Cholac Feed Lanka (Pvt) Ltd. The objective of this product is to increase the quality of your life and make garbage a pain free, stink-free process.
As part of their studies, the group of students has decided to put their efforts behind a product that they are confident will improve your life. The product is a result of diligent research and innovation and gives the solution to a common household problem in a safe and sustainable manner.
Bio-degradable and
Non-toxic for a Safe and Sustainable Environment
"NEUTRIC" is a garbage deodorizer that will ensure you never suffer from bad odour at home again. It is a chemical-free, bio-degradable product that is safe to use, giving you perfectly purified air, improving the quality of your life and comfort. It is a non-toxic deodorizer that eliminates odour in less than five minutes, with a single spray.
F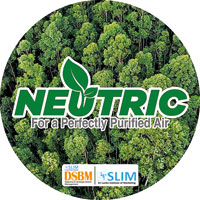 urthermore, through an atom break down of garbage odour, the product will even prevent insects such as flies and worms habituating your garbage.
In simpler term NEUTRIC is a non-chemical product that supports to remove the odour due to garbage, eliminate micro organisms and insects and will eventually uplift a healthy and clean environment for the family to live.
The launch of "NEUTRIC" will provide the best solution for garbage odour. The event will be on the 18th of January (Saturday), at Arpico Hyde Park Corner, at 9.00 am.
For more information call Minali 0779604324, Aparna 0713851415 and Senal 0774963386