After A/Ls MSI, the student' choice for a recognized & affordable higher education
View(s):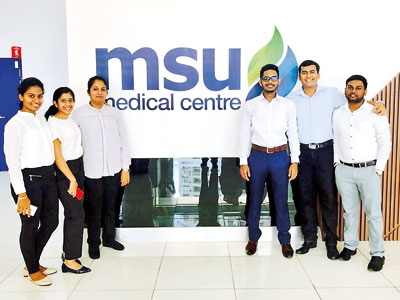 Management and Science Institute Colombo (MSI) would like to congratulate all the students who successfully completed their A/L and O/L examinations, and recognize the hard work and dedication taken to conquer one of the greatest hurdles in your life.
The Management and Science institute is fully administrated and affiliated by Management and Science University Malaysia, which is 541st QS world ranked University, top 100 young Universities and top 300 employability in the world by QS word ranking. MSI students can complete their Diploma to Degree and MBA at MSI Colombo or Main University in Malaysia or various partner Universities worldwide including, Australia, UK, Japan and Germany. MSU is a commonwealth listed university and recognized by the UGC and SLMC in Sri Lanka.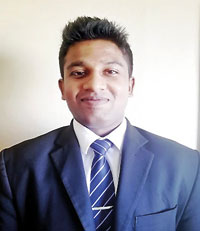 The doorway to your future starts now, determining your higher education pathway and choosing a suitable degree program in a constantly changing global environment is overwhelming, therefore you must select a program that not only matches your interest but also has a demand in the job market.
With thousands of degree programmes available and a multitude of specializations to choose from, it is now more crucial than ever to align yourself with a responsible institution that will prepare you for the challenges of tomorrow. During the past few years MSI has emerged as the higher education institute of choice in Sri Lanka with an array of degree programmes to choose from that are affordable and offered in collaboration with World Renown Universities. These include Diploma and Degree programmes in Business, IT, Biomedical and Health Sciences and Hospitality.
All the MSI programmes are administrated and accredited by Management & science University (MSU) Malaysia and recognized by many other leading universities worldwide including those in the United Kingdom, Australia, Germany and Japan. At MSI the key focus is to develop knowledge and skills of students while preparing them to obtain employment opportunities with higher studies.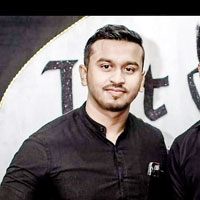 So why should you choose MSI?
Full-Time and part time programmes
Diploma which is locally and globally recognized
Affordable Tuition Fee and Easy Payment Options without extra cost and bank loans
Distinguish faculty with industry experienced lecturer panel
Custom made curriculums of the courses consideration the current needs of the industries
Student exposure in local and Malaysian leading industries through industry visits
Transfer programmes at any point to partner universities in United Kingdom, Australia, Germany and Japan.
MSI' also offers students a Scholarship programme which aims to recognize and reward deserving students enabling them to secure a spot in the MSI scholarship programme to receive the highest scholarship offer that enables them to pursue their higher education dreams and become an internationally qualified graduate from a World Class University.
"My student life at MSI  is one of the best time in my life and studying at MSI  was a great learning experience every day. The environment not only helped me in gaining knowledge but also in developing my overall personality, feeding confidence in me. MSI has achieved excellence in conveying high quality education with prime focus on holistic learning and inculcating competitive abilities in students which has helped me immensely.
My sincere thanks to all the Faculty members, mentors and everyone in MSI & MSU family for their support and altruism.  They have played a very crucial role shaping me & proved me right, in selecting MSI over other colleges. As a Hospitality & Tourism Management graduate of MSU Malaysia, I was able to climb up the ladder of my career and currently work in Hilton Colombo as a Reservations & Sales Agent. I am happy to recommend everyone whoever is planning to make their future with MSI & MSU"  Genebern Hendrick
"My learning experience with MSI Colombo was a one in a life time experience where I learnt theoretical and practical aspects of various new areas in Biomedical Science field. I was able to complete my degree with a very high GPA with the guidance of the experiences lecturer panel in MSI Colombo.
I was the Vice President of student council during my final year of the degree where I was able to interact with students and the community. All these experiences has given me confidence to work as an entrepreneur where I work as a sports Physiotherapist, Mix martial art and karate trainer, private tutor and a fulltime teacher where I am currently working as a Biology teacher in a leading international school in Colombo. MSI Colombo is a place where you can gain not only text book knowledge but also practical exposure, community engagement, research and extracurricular exposure which will built you a good platform for an adventurous future ". Chathura Fernando
For further information about the MSI programmes please contact us on 0112576644, 0112576700, Hot Line 0770777880, email - info@msi.edu.lk   or by visiting MSI Colombo at, No 300 Galle Road, Colombo 03