SLTC calls applications for February 2020 Intake
View(s):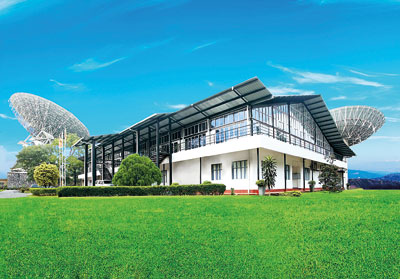 Sri Lanka Technological Campus (SLTC) has opened applications for its February 2020 intake, offering a variety of degree programmes in the fields of Engineering, Business, Technology, Information Technology, and Music.
SLTC recently added yet another accolade to its name by becoming the 'Most Emerging Education Institute in South Asia 2019' at South Asian Business Excellence Awards which is evident in the academic and research standards it has been striving to achieve since its inception.
SLTC is a highly research-based university that is fully residential in order to give its students a true university experience during their undergraduate years. It is rapidly expanding and developing, absorbing futuristic universal higher educational trends, and is affiliated to many eminent international universities. SLTC's continuous growth over the past successive years has made it into a highly sought after university for undergraduate studies in Sri Lanka.
The Entech Youth Excellence Scholarship programme by SLTC ensures high performing students across the country that their financial difficulties do not restrict access to a world-class education. It is the only merit-based scholarship scheme in Sri Lanka that considers the results of the G.C.E. A/L exam. SLTC has opened an attractive pathway for young achievers to conquer the future through this programme.  This further solidifies SLTC's vision to be the best educational space for aspiring youth who seek both conventional and unconventional career paths to win the future both locally and internationally. The university recently introduced "SLTC 24/7 – An Around the Clock Working, Breathing, Living University" initiative that gives its students access to university resources at any time of the day.
SLTC has now called applications for its February 2020 intake – adding several internationally desired degree programmes with its newly launched School of Computing and IT, and School of Music.
SLTC School of Technology has also added new programmes to its offering, namely BSc in Textile and Clothing Technology and BSc in Fashion Merchandise Management. The online application can be found at www.sltc.ac.lk – the official website of SLTC.