Knowledge first education exhibition now in Galle
View(s):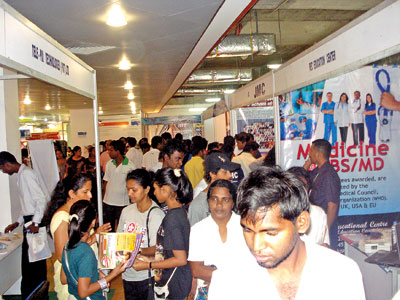 After completion of successful 10 years of its journey, Knowledge First Education Exhibition moves to GALLE with its 10th year anniversary in this year. The exhibition will be held on 11th and 12th January 2020 at the Hall de Galle, Galle.
Throughout the last 10 years Knowledge First has gained lot of recognition and reputation among parents, students and education service providers in Central Province, Western Province, especially Gampaha and Southern Province. Knowledge First is proud to declare that the participation of well recognized education centers was constant and average 5000 to 6000 visitors recorded every year. Most importantly Knowledge First Education Exhibition has become the number one choice for parents to decide their child's future after Advanced Level examination. We have thousands of such success stories throughout last few years.
Holding such a massive exhibition is not easy without the support of the education partners. Almost all the top end education providers in the country has put their hands together for the success Knowledge First achieved. Knowledge First secret of success was they always have satisfied their clients as well as students and parents every year by providing top quality local institutes and international partners.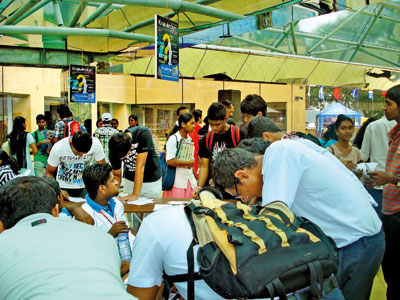 In 2020, Knowledge First is to keep their feet on Southern Province with the same exhibition concept to serve the students in Galle, Matara, Ambalangoda and suburb. Lot of local and international education providers have been partnered with Knowledge First with this new venture.
Through Knowledge First 2020 Galle Education Expo, New Educational institutions have the best opportunity to evaluate personally the education market for international study as well as Vocational studies in Sri Lanka. As such Knowledge First 2020 Galle exhibition is ideal for meeting prospective students and their parents face-to-face, providing young students from and around Galle, Matara and Ambalangoda with information face-to-face on study opportunities as well, facilitating to create links and begin co-operation with foreign as well as Sri Lankan educational institutions.
Knowledge First 2020 Galle Educational Exhibition will be held during 11th and 12th January 2020 from 9AM till 7PM, at Hall De Galle, Galle. This is the first Educational Exhibition in the year 2020.
Knowledge first's pure intention is to facilitate the Sri Lankan students with study opportunities as well as to find their path to gain further knowledge and Education.
Our main aims of the
exhibition are:
To increase the total flow of Sri Lankan students for higher education here and abroad.
To provide new recruitment opportunities for private and vocational institutions.
To create demand for distance learning degree and Diploma programmers in to many new fields of studies.
To encourage Sri Lankan educational institutions to make links and begin cooperation with higher education institutions and study abroad agencies.
Using education exhibitions as a promotional tool for communicating to the target market is effective since everyone meets at the same floor. Another advantage of Knowledge First exhibition is; it is a two-way communication process with interaction between parents.
Knowledge First 2020 Educational Exhibition will help Students, Parents, and Education Service Providers to have a win-win situation with their desires. The exhibition,
1. Entrance is absolutely free.
2. Brings career guidance and job opportunities
3. Carries other related services such as educational loans, technology for education, new inventions etc.
4. Comprises with so many activities such as raffle draws, free give a ways, unbelievable discounts
Enter now through Face book and win fabulous prizes
www.facebook.com/KnowledgeFirstExpo.