IIT Alumni elects 2019/20 office bearers and launch Alumni Web Portal
View(s):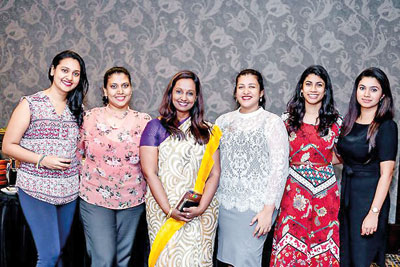 The Alumni Association of Informatics Institute of Technology (IIT), the pioneer in British higher education in Sri Lanka and the country's premier IT and Business campus, elected new office bearers for 2019/20 period and launched a brand new Alumni Web Portal during the Annual General Meeting (AGM) held recently at Elevate, Colombo 2.
The event was attended by Dr. Peter Bonfield OBE- Vice Chancellor of Westminster University, UK, Prof. Jayantha Wijeyaratne – Director of IIT, Naomi Krishnarajah – Dean of IIT, members of the IIT team and a large gathering of IIT Alumni of various ages. Following the formalities of the AGM and the election of new office bearers for the 2019/20 period, the new IIT Alumni Web Portal – https://alumni.iit.ac.lk/ – was officially launched. The Web Portal will allow current IIT students and Alumni to connect and interact with each other in a secure online environment. They can create a detailed profile, browse the members database by company, industry and location, post job vacancies and internship opportunities, share memories of their time at IIT and exchange and discuss ideas. The web portal will provide the platform for IIT to further enhance their links with the Alumni while also providing a hub for all Alumni members to network.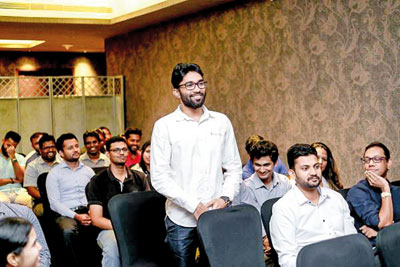 IIT has played a pivotal role in strengthening the IT and Business sectors in Sri Lanka over the years by producing world-class graduates. Since its inception in 1990, IIT has produced over 3,000 graduates that are now based in 25 countries. These graduates have gone on to become successful entrepreneurs and IT/Business professionals in both local and international corporate and government entities. They have played a pivotal role in empowering over 250 multinational and local blue-chip companies by holding key strategic positions while contributing immensely towards the growth of their respective organizations.
Addressing the gathering, Dr. Peter Bonfield OBE – Vice Chancellor of Westminster Universitystated, "There is so much to celebrate and it is fantastic to see so many generations of IITians together. What is clear is that your experience at IIT has served you well. Many of you are leaders in business; some are leaders in Government, both in Sri Lanka and around the world. All the credit must go to all of you as well as everyone at IIT. For the past 30 years or so, they've been doing sterling work preparing great people to go out and succeed in the world. I wish you all the very best!"
Sharing her thoughts, Naomi Krishnarajah – Dean of IIT stated, "Meeting with the IIT Alumni is always an exciting experience and brings back a lot of fond memories from the past. It's wonderful to see the different batches connecting with each other. We'd like to see this go to the next level where they'd meet regularly, network and build their connections. I think when they know each other it's a great opportunity for them to build their network and further their professional careers. It will not only add value to them but will also encourage the next generation of IIT students to be active in the Alumni. The senior IIT Alumni have always been mentors to the junior members and current students. With the launch of the web portal and the new office bearers, they can elevate this mentorship programme to the next level."
Newly-elected President of the IIT Alumni, Mohamed Thareef Bin Ubaid stated, "One of my main goals as the President is to build the connection between the current IIT students and the Alumni. The students would have more time due to less life commitments and by liaising with the Alumni, they can get a better understanding of how to develop themselves and what their career path will be like. We'd also like to update the Alumni database so that we capture as much as possible of the thousands of IIT Alumni spread across the world. The newly-launched web portal will play a key role in all this as it will help build the database and also provide a platform for students to reach out to fellow IITians."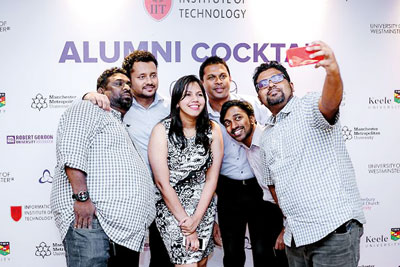 IIT was established in 1990 as the first private higher education institute that awards reputed British degrees in the field of ICT and Business. IIT is an award-winning campus offering internal postgraduate and undergraduate degrees from the University of Westminster, UK and Robert Gordon University, UK.At IIT, all students have access to a vibrant, well-rounded student life at an award-winning campus that offers an international study environment and flexible study structure, together with a diverse student community, highly-experienced lecturers, modern lecture rooms, well-stocked library as well as several extracurricular activities including sports, clubs and societies.