Bristol Institute launches Foundation Programs leading to UWE, Bristol Undergraduate Programs
View(s):

In the span of just over a year, Bristol Institute set out on an extraordinary journey to provide arguably the best educational experience in the country.

The University of the West of England (UWE), Bristol and BIBM were quick to capitalize on the superior ranking of their University when they launched their MBA programme, making BIBM and UWE, Bristol the highest ranked UK Internal MBA programme offered in the country, a fact that reflects in BIBM recording three full batches since inception and the launch of 2 more Undergraduate Programmes, a BSc (Hons) in Accounting and Finance and a BA (Hons) in Business Management.  Fueled by the positive reviews from piers and students alike, BIBM is also set to launch their very own UWE, Bristol recognized Foundation pathway which grants all students direct entry to the Undergraduate programs offered by UWE, Bristol.

This January, BIBM is set to launch 2 foundation programs which are Foundation in Business Management and Foundation in Accounting and Finance. The foundation is set to run over a period of 8 months and aims to  bridge the gap between Ordinary levels and Advanced Levels, and allows all students a possibility to fast track their overall education progress and graduate with a full academic qualification by the time they reach the age of 20. The program also allows those students who have failed their Advanced Levels a second chance to fulfill their dreams of obtaining a degree.

Both foundation programs boast many advantages such as being conducted either via full time or weekend delivery and allow students to work full time while they study, completion in just 8 months, direct entry into the BSc (Hons) in Accounting and Finance or BA (Hons) Business Management on completion, respectively. Students at BIBM who have successfully completed their Foundation courses will also have no issue transferring directly to the UK at any time to complete their degree study.

A notable advantage for students who wish to follow the BSc Hons in Accounting and Finance is the fact that students receive exemptions in CIMA and ACCA.

UWE, Bristol is ranked 28th out of the top 121 United Kingdom Universities in the Guardian League Table 2020 making it easily the highest ranked UK Business, Accounting and Management postgraduate and undergraduate degrees in Sri Lanka today.

Other factors that clearly distinguish UWE, Bristol undergraduate programs is the fact that UWE, Bristol ranks 6th for Student Satisfaction, 4th for student experience, all while having the most sought after and highest ranking University to obtain the prestigious Gold Standard in the Teaching Excellence Framework (TEF) by the UK Government.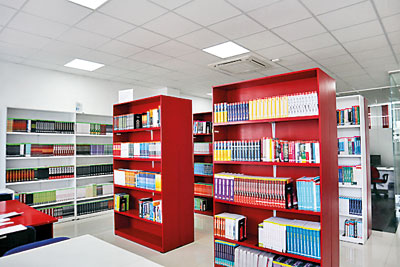 When asked his thoughts on the launch of the foundation portfolio, Chief Operations Officer Mr. Dilshad Jiffry had this to say "Our ambition has always been to strengthen our presence in Sri Lanka and provide students with access to highly sought-after qualifications while maintaining UK education standards.
We as a team here at Bristol Institute of Business Management, look forward to providing our students with a memorable experience and endless career opportunities with the launch of Foundation programs geared to put our students ahead, in partnership with BIBM and UWE, Bristol "
Registrations for February 2020 intake have already commenced and classes are scheduled to begin in February 2020.
Interested Students are encouraged to visit http://bristolinstitute.edu.lk/ or contact on 0777907711 or 0777907755 for more information or visit No 7, Walukarama Road, Colombo 03.