Bright job prospects for Electrical and Computer Systems Engineering graduates
View(s):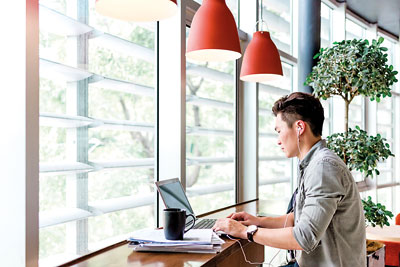 There may be many domains within the engineering field but pursuing a Bachelor of Engineering (Honours) in Electrical and Computer Systems Engineering (ECSE) at Monash University Malaysia can offer prospective students a multitude of exciting career options in the future.
ECSE encompasses all scales of electrical and electronic engineering, from the fundamentals of circuits, electronic signals and signal processing; through digital electronics and systems on chips; to the designs of large scale power and telecommunication systems. It is an incredibly diverse field.
Associate Professor Lan Boon Leong, Head of Discipline (ECSE), Monash University Malaysia explained that ECSE is a diverse and rapidly evolving field that includes biomedical, computer systems, electronics, electrical power engineering, robotics and telecommunications.
The university's four-year program equips students with a solid foundation in ECSE to prepare them for the working world.
"The job scope is pretty wide while students can enter different fields and industries," he explained. "Our graduates work in a wide range of industries, including semiconductor manufacturing, telecommunications, solid-state lighting, technology consultancy and software engineering."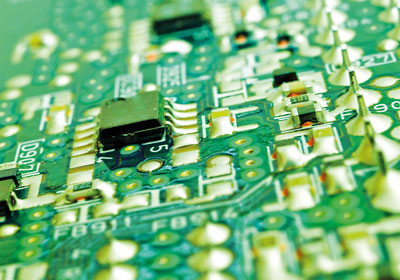 Professor Lan highlighted that job prospects for ECSE graduates are very good and that they can choose to work locally or internationally – many multinational companies actively seek Monash graduates to employ, including recruitment on campus.
Students must undergo training in an industrial-based environment after their third year of study, as required by the Board of Engineers Malaysia's Engineering Accreditation Council. After the 12-week training, students must submit a written report detailing their work experiences.
Companies like British Telecommunications plc, Carrier (M) Sdn Bhd, ExxonMobil Exploration and Production Malaysia Inc., F&N Coca-Cola (Malaysia) Sdn Bhd, Freescale Semiconductor Malaysia Sdn Bhd, Goodyear Malaysia Berhad, Hicom Automotive Manufacturer (M) Sdn Bhd, Malaysia Airlines, IBM (M) Sdn Bhd and Shell Refining Company (Federation of Malaya) Berhad have all provided internship opportunities for Monash's Engineering students.
"Most of our ECSE students undergo their industrial training at renowned multinational companies such as Intel, National Instruments (NI) and Huawei Technologies," said Professor Lan, adding that many of these students have formally and informally been offered a job before they graduate.
Many Monash graduates work in large public and private telecommunications, manufacturing and electrical power companies. Others work for defence and intelligence organisations.
Nurturing future engineers
Professor Lan reiterated that their curriculum addresses the fundamental knowledge of ECSE, which can be applied in many areas.
"You can't learn everything in university – you learn the fundamentals. When you go out to the working world, you have to rely on your ability to learn. And that's one of the key points about our degree – students learn how to learn," he said.
"Students learn not only in their third-year engineering design unit and final-year project but also in other units throughout their four-year of studies."
Projects are often related closely to the department's exceptionally strong research and collaborative industry programs within its research centres.
To further help students ease their transition from university to the workplace, ECSE hosts talks by its alumni who share their experiences with current students on job hunting and interview, what to expect in the working world, as well as how they adapted to their new environment.
For more information on the program, please visit www.monash.edu.my/engineering.