BCAS route to Global Degrees in Science, Engineering, Management and IT
Are you after O/Ls? Confused about what to do next or choosing a career path?
View(s):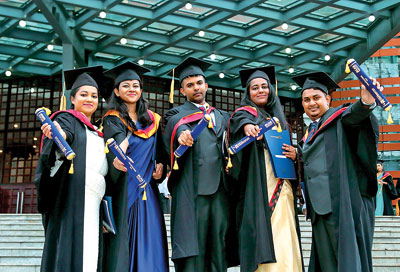 British College of Applied Studies (BCAS) has in its prospectus proven Foundation Studies courses which provide alternative fast track pathways for students to pursue degrees of their choice and make their dream of obtaining Degrees of global acceptance in the field of Science, Engineering, IT or management – a reality! The Foundation Courses offered by BCAS are specially structured for students who complete O/Ls aiding them to master all subjects without the need to sit A/Ls and be eligible to enroll for BTEC HND courses at BCAS Campus which is equivalent to the studying first 2 years of a UK degree and you retain the option of completing the final year at BCAS in Sri Lanka or in the universities at UK, Australia, Canada, USA or Malaysia.
British College of Applied Studies popularly known as BCAS is a reputed Sri Lankan Institute of Higher Learning and is one of the few leading vocational and tertiary providers in Sri Lanka. BCAS is renowned for having a friendly environment – home for a vibrant community of 3,500+ students of all ages and backgrounds. BCAS was established in the year 1999 and provides courses in various fields at affordable cost to Sri Lankans and overseas students.
Our facilities and resources are top notch with timely and regular international verifications done by Edexcel UK as well as our collaborative partners. BCAS aims to produce and produces "Employable Graduates" as against theoretically qualified "Unemployed Graduates" and serves as the launch platforms to lucrative jobs worldwide.
The Institute has 5 branches within Sri Lanka. BCAS deliver courses in a fields from foundation level to applied studies with quality assurance. As an ISO 9001; 2008 certified institution, we emphasize on the highest level of quality and standards. BCAS offers BTEC HND leading to BSc (Hons), BA (Hons) and BEng (Hons) degrees from internationally reputed universities in the fields of – Biomedical Science, Computing, Quantity Surveying, Business Management, Engineering, and LLB.
Foundation in Science
If you are fascinated about Science, follow the Foundation in Science course offered by BCAS which is ideal for students with O/L results to pursue a career in the fields of Biomedical Science, Biotechnology & Nursing. The course syllabus has extensive coverage of Biology, General Chemistry, Physics, Basic Statistics, Socio Economy, English and IT and receive Pearson assured Diploma from Pearson, UK. On completion, BCAS guarantees progression to BTEC HND in Biomedical Science, Biotechnology or a Diploma in Nursing at BCAS.
Foundation in Engineering
The Engineering Foundation is ideal for students after O/Ls to pursue a career in the fields of Civil Engineering, Quantity Surveying, Electrical and Electronic Engineering. The course syllabus covers extensively Engineering Mathematics, Engineering Science, Software Application, Communication Techniques, Fundamentals of Measurements, Civil Engineering Construction and Engineering Physics.
This course guarantees progression to BTEC HND in Quantity Surveying and in Civil, Electrical or Electronic Engineering at BCAS. On the completion of the course, students will receive BTEC National Diploma in Engineering Level 3 qualification from Pearson, UK.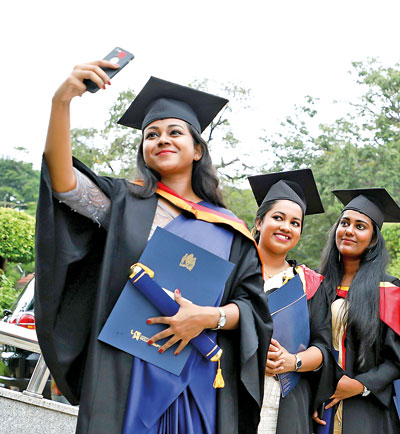 Foundation in Management Studies
This is foundation programme is appropriate for students after G.C.E. (O/L) who aspire to acquire knowledge, skills and work in the field of Business Management and Business IT. This is a fulltime training programme mainly focusing on the development of soft skills while giving sufficient academic background for further studies in the field.
It will focus on developing the personality of students, through literary forums and other related programmes. With the completion of this course students are guaranteed to receive an internationally recognized certificate awarded by the Pearson UK and will be able to progress into BTEC HND in Management, Marketing, HRM or Accounting & Finance at BCAS. On the finishing the course, students will receive Pearson assured diploma from Pearson, UK.
Foundation in Information Technology
This is a four month course which aims to provide knowledge of computer use in all aspects including Programming and Internet Technology. The distinct feature of this programme is the incorporation of communicative approach and a unique English syllabus in addition to the course. The curriculum consists of two main areas, namely International Technology and English.
Upon completion, the student will receive 4 different certification, of which two will be awarded directly by our UK Partners. In addition, further training and advice will be given to help students select a path of their desire. On successfully concluding the programme, they will be able to register and progress into courses like BTEC HND in Computing, Network and Software Engineering at BCAS. On the completion of the course, students will receive Pearson assured diploma from Pearson, UK. 
For more details, please feel free to contact us at  077-2660129 or 0112364458. For further enquiries, you can visit us at BCAS City Campus, 256 Galle Road, Colombo 06.