Cygnus House emerge Overall Championship
Lyceum Kurunegala Annual Sports Meet
View(s):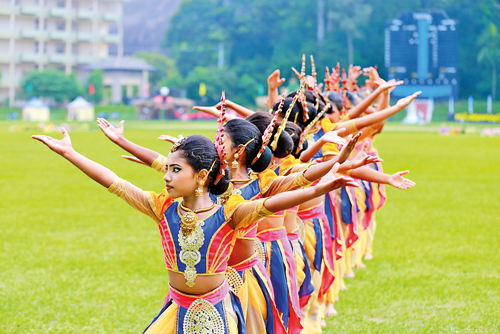 Students of the Lyceum International School, Kurunegala displayed outstanding level of sportsmanship and courage to bring glorious victories to their respective teams at the annual Sports Meet 2019, which was held at the Welagedara Ground.
At the end of the day, Cygnus House emerged Overall Championship with 237 points. The second position was secured by Ursa House with 199 points, while Aquila House accumulated 181 points to finish overall third. Cetus House, with 169 points, ended in the fourth place.
An athlete each, a girl and a boy, were picked as champion athlete in for age categories of Under-8, Under-10, Under-12 and Under-14.
Age category champions
Under-8
Boys: Yomeen Devage
Girls: Okenya Karunarathna
Under-10
Boys: M. Azan Mohamad
Girls: Fathima Ahla
Under-12
Boys: Dulin Minthaka
Girls: Gaweesha Dharmarathna
Under-14
Boys: Saleem Hanan
Girls: Senaya Jayalath
Pix by Lyceum Media Team