Ten university teams for ICBT Rugby 7s
View(s):

The 2nd ICBT Inter Campus Rugby 7s will kick off at the Royal College Rugby Complex on August 24 with the participation of ten university rugby teams.

This event will be an annual competition in the future with an intention of giving the students another dimension to their university education. Supplementing  traditional education with the skills, values and character that are essential for moulding  a well-rounded, self-assured individual.

The ten teams in the tournament will compete for three  championships – Cup, Plate and Bowl. The teams will initially be divided into two groups which will battle it out in the preliminary round. The top teams of each group will then progress to the Cup quarter finals and the bottom team will progress to the Bowl semi finals.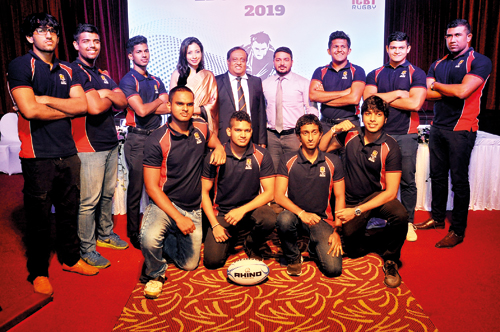 Losers of the Cup quarter finals will progress to the Plate semi finals while the winners move on to the Cup semi finals and eventually the Cup finals. The tournament will be conducted according to the IRB rules and regulations and will be officiated by referees from SLRFU, with winning teams receiving handsome cash prizes and the glittering trophy.
The organisers expected the participation of foreign university teams but the unfortunate Easter Sunday attack prevented their presence due to travel restrictions.
Mercury Institute, ANC Education, SLIM, Sri Lanka Institute of Technology, ICBT Colombo will be playing in the Group 'A' while in the Group 'B' Royal Institute, General Sir John Kothelawala Defence Academy, NIBM University, ICBT Kandy and Moratuwa University will battle to reach the top.
Lasitha Gunaratne, the President of Sri Lanka Rugby addressing the captains of participating teams at the press briefing held at the ICBT Auditorium explained the value of on field discipline. He also said that victory or defeat should be accepted in a sporty manner and the game should be played within the rules and regulations of the game.
The tournament is scheduled to kick-off at 8.30am on August 24 with the clash between Mercury Institute and Sri Lanka Institute of Technology.
– Lakshman Ranasinghe