FFSL conducts second Inter-Academy Football Carnival
View(s):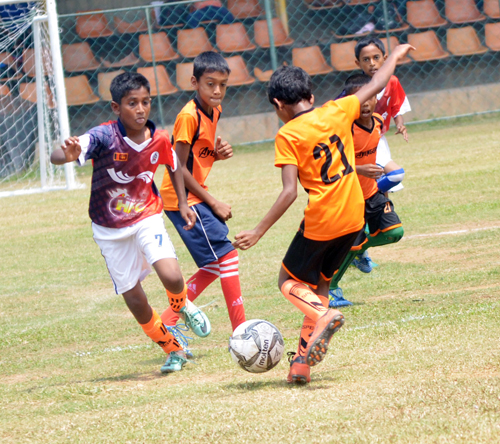 The second stage of the Inter-Academy Football Carnival was successfully concluded last on March 16 at the City Football Complex in Colombo. The programme was organised by the Technical Department of Football Federation of Sri Lanka (FFSL).
A total of 19 Football Academies from Jaffna, Badulla, Ampara, Batticaloa and Kandy participated in the second phase of Inter Academy Football Carnival held in Colombo and its first phase was held in the same venue with the participation of 24 Football Academies a month earlier.
The programme was a highly successful event which brought happiness, competitiveness, and unity among kids who really enjoyed the event. Not only children but also the parents engaged with this programme with a highly enthusiastic.
"We successfully concluded both stages of the Inaugural Academy Football Carnival. I think this is a great investment to the future of Sri Lanka Football. Because coaches can identify talented and skillful young kids through this type of event and develop their skills to the national levels. Also this is a great opportunity to attract young kids to play football and make popular Football among the children," said Dudley Steinwall, the Manager of Football Academies of FFSL.
The programme was conducted for the Under-12 age category and 19 Football Academies were divided into five groups and they played in their groups. In the end, the five group champions were selected. Sussex Academy in Mawanella, Seta Training Academy in Ampara, The Traveler Academy in Gampola, Liverpool Academy in Negombo and Anuradhapura Solid Academy were the Champions of their respective groups.