CREDIT CARDS THE SOLUTION
View(s):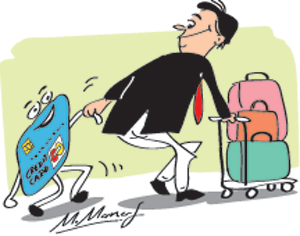 There are suggestions that officials of a popular sports body should be paid for their duties. There is also a suggestion that they should be provided with Credit Cards to tide over the situation like officials of the world body. What will be the outcome?
WORLD CUP TICKETS
The local football body is expecting about 200 FIFA tickets for the Football World Cup to be held in Japan. Earlier these tickets had been sold or those who had received the tickets had jumped the country. Now they are desperately trying to find a solution to stop things like this happening.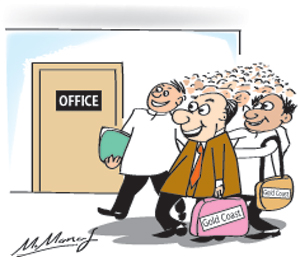 MORNING OR EVENING ?
Recently a local team missed the flight to take part in a Cross Country Race in China. The reason being that they could not see the difference between AM and PM. The manager has taken the team to the airport for an evening flight when in fact it was a morning flight! The manager had to pocket out a vast sum of money for his costly mistake!
THE GROWING QUEUE
With the Commonwealth Games around the corner the queue to watch the Games is growing. The queue was 80 at one time and now it has grown to 150! It is said that those who had helped certain officials to be in the controlling body, are heading the queue.
THE TIPSY CONUNDRUM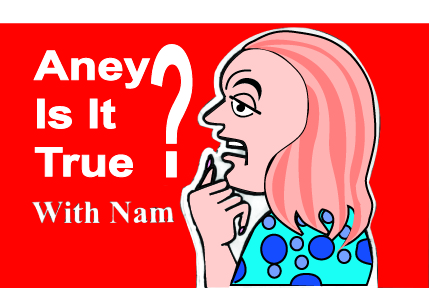 Did the two big wigs in the Citadel almost come into blows  after they found out that they had run short of whiskey that was being  served for the Freedom celebrators. Is also true finally the angry  Godfather had banned such activity for the final party.
THE FOOD CRISIS
A manager who provides food to a certain sports body has claimed that he has not been paid his dues which have risen to Rs. 19 Lakhs! The food supplies have been stopped for the time being until at least part of the amount is paid.
WHO ARE THE OFFICIALS?
The Commonwealth Games has provided another hurdle. This time the question is who the officials are going to be and what the sports should be. The key sports body in the island is also keen to have some officials. So who will it be?