43rd Indiana Wells – WTA Premier and ATP Masters
View(s):

'Black Panther'
movie motivation!

To play great Tennis, players need and search for motivation. The source of motivation to man has never been the same to all. In this year's Indiana Wells, California, played from March 8, 22-year-old American girl Sachia Vickery, ranked 100 in the world, boosted her motivation with the current Hollywood blockbuster movie 'Black Panther' which is breaking all box office records.

A qualifier at the Indiana Wells, Vickery confessed watching the movie 4 times for motivation, before beating World No.3 and last year's Wimbledon runner-up, Spain's Garbine Muguruza in 3 Sets. Then went on a winning streak by beating Canada's Bouchard and sailed into stardom of appearing in the Round of 32. After the match, she even used the 'Black Panther Wakanda forever' salute, showing crossed-arms to acknowledge the applause. Motivation from a movie, up to now, is unknown in Sport.

Charlie Paserell's 43rd
Indiana Wells

Indiana Wells, a humble event started by Puerto Rican Charles Paserell, at the end of his illustrious career in 1979, has survived through most testing times. Many doubted his investment 45 years ago, on an 88-acre wasteland in California. Paserell believed in it. Today, it is a WTA's Premier and ATP's Masters 1000. These labels are veryt difficult to achieve in event management. For the professional players it is a compulsory event. The Stadium today is the second largest in the world for Tennis, with 16,000 seats and 44 suites. As an event, it is as good as the US-Open.

Paserell also went on to form the National Tennis League of USA, with compatriots Arthur Ashe and Sheridan Snyder, contributing to the growth of the game in the Americas.

Indiana Wells is USA's northern spring event, with over US$ 1 million for the winner. This year, to promote Doubles, it has added an extra incentive of offering US$ 1 million to the player who wins both Doubles and Singles. It is to encourage Singles players to participate in Doubles, which has been treated indifferently in recent times.

Who is taking it easy?

Being a compulsory event, the draw brought out the list of absent Men very prominently. Nadal, Murray, Wawrinka and Nishikori were on the injured list, taking away the evergreen tags from their names.

The Women's draw showed the full strength of their ranking. Serena Williams appeared for the first time after her motherhood. Showed not much signs of her absence, but confessed to have her issues returning to the circuit. The William sisters had to meet and Venus got the better of her younger sister Serena.

Heads roll and
strangers rise

When involved in hardcore competition, day in and day out, the stress shows. The compulsion of having to perform at 100%, demands a clear head, which is the most difficult of all the demands to achieve, to a travelling pro. Conditions will not always be the same. Indiana Wells, this year, went into stormy weather conditions, resulting in changes in schedule, and players had to cope with waiting time.

In the Women's draw, known names such as Radwanska, Sharapova, Muguruza, Konta, Eugenie Bouchard, Madison Keys, Ostapenko, ALice Cornet, Cibulkova and Bencic, did not get far. Names such as Japan's Osaka Naomi took the ovation after her match against big names.

In the Men's, early exits were made by Dimitrov and, Djokovic who lost to 109 ranked Japan's Toro Daniel. USA-based Indian Yuke Bhambiri was extremely impressive at Indiana Wells.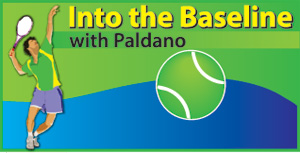 Out of the New-Gen players, Korea's Chung recovered from foot inflammation and beat Berdych comfortably, and is on his way to find himself a respectable ranking, before the next Grand Slam in Paris.
Comfort zone wins
– Balancing act
Good players with high world ranking are not stretching themselves to win, due to fear of injuries. Recent history has shown how susceptible players are to physical breakdowns. Good players consider frequency of final Round appearances is the secret to remain at the top of the rankings, than title wins. It is never possible for a player to play in top gear for 36 weeks of the year. If a match cannot be won within the physical comfort-zone, it seems better to let it go, pack the bag and go for the next event.
The playing difference between players in the top 20 to the bottom 20 of the top 100 is as little as 2 strokes. Meaning, if a good player makes 2 weak rallies in one of his/her service games, they could lose the Set. With so many aspects to be controlled, to play in top gear, players place their faith in comfort-zone wins, than in super-charge performances. Today, high world ranking is preferred to titles. It pays more.
The early Rounds of any event now, are packed with talents that can rise to levels to beat top-20 players in a match, but not last the event to grab a title. These players are generally in the 2nd 50 of the world ranking. Time and again they have sent big names home in Rounds 1 and 2 of events.
The attendance at Indiana Wells showed Tennis attracts spectators, and is a hot cake for sponsors. In Indian Wells, Tennis bloomed in the desert.
-George Paldano, Former int. player; Accredited Coach of German Federation; National coach Sri Lanka & Brunei, Davis-Cup, Federation Cup captain/coach– contact 94 77 544 8880 geodano2015@gmail.com –